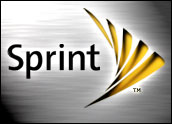 Sprint's Direct 2 You program seems to be another home run in its recovery-and-expansion effort. It follows the success of Sprint's Cut Your Bill in Half plan over the last few months. Sprint seems to be getting the wind back in its sails.
Direct 2 You started out in Kansas City, Miami and Chicago. It is now in 28 cities and expanding rapidly. Sprint just announced its expansion into New York, Los Angeles, San Francisco and Denver.
Detroit, Washington D.C., Tampa and Dallas will get it in July.
Sprint is the first carrier to experiment with making house calls to deliver new phones and help customers set them up, and Direct 2 You seems to be well received. The typical routine requires customers to travel to a store and often wait a long time for assistance.
With Direct 2 You, a Sprint service rep shows up at a place and time of the customer's choosing. There's no standing in line, and the service is calm and quiet — no high-pressure pitches.
Let Sprint Do It
Sprint's service representative walks the customer through the available options, and when the customer has reached a decision, the rep sets up the phone and turns it on. The rep also helps the customer transfer everything from one phone to the other.
That is actually quite helpful to many people. Not me of course — I can do it on my own. After all, when I recently upgraded my iPhone 5 to iPhone 6, I only did one wrong thing. Of course, that screwed it all up.
That meant the quick and easy transfer of information from one phone to the other didn't happen. A five-minute process ended up taking constant tweaking over several days. I know, I know.
Sprint service reps help customers avoid such chaos, walking them through the setup, which is a great idea for smartphone idiots — I mean users — like me. And there are plenty of us out there.
More, Please
Sprint customers have told me they've noticed a marked improvement in the quality of service and in their relationship with the company over the last year or so.
I don't know what Sprint has up it's sleeve for its next big marketing idea, but I think we can expect more along the lines of its Direct 2 You and Cut Your Bill in Half programs. They have been winners for Sprint, and I expect more of the same.
Sprint remains the No. 3 carrier, behind AT&T Mobility and Verizon Wireless, and ahead of T-Mobile. National expansion of Direct 2 You will continue throughout 2015, according to Sprint.
So Sprint is finally waking up. I like the fire in the belly that I've been seeing at Sprint of late. Increasing its ability to grow is key for the company going forward. Moves like Direct 2 You show that it understands the challenge and is on the right path.