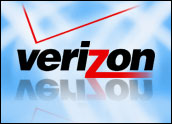 Verizon Wireless unveiled its plan for rolling out its 4G network on Wednesday, offering a glimpse into how the wireless experience will change for most users in the not-too-distant future.
Consumers who do a lot of Web surfing or regularly download music or video on wireless devices should expect the biggest changes, as the speeds at which that data reaches their devices will increase dramatically. Smartphone users hoping to take advantage of those faster downloads will have to purchase new 4G-compatible devices, which will cost more than current 3G phones, at least in the short term. Users also may have to say farewell to unlimited data-access plans and start paying according to the amount of time they spend on the network.
Verizon will roll out its 4G network, which uses a technology called "Long-Term Evolution" (LTE) in 38 markets across the U.S. by the end of this year, said CEO Lowell McAdam in a speech at CTIA, the wireless industry trade show in San Francisco.
The markets include major cities such as Chicago, Atlanta, Dallas-Fort Worth, Miami, New York and San Francisco. The launch also will include placing 4G service in more than 60 airports across the country, McAdam said.
Verizon expects to have two thirds of the U.S. covered with 4G within 18 months, and by 2013 it expects the 4G network to cover the same area that its 3G network currently covers.
A Competitive Need
"Verizon needs to do this because Sprint already is signing up customers for its 4G network," Jagdish Rebello, senior director with iSuppli, told the E-Commerce Times. "Ultimately, Verizon may gain an advantage over Sprint, because Sprint's network is on WiMax, which is not a mainstream 4G technology."
While the technologies are different, both offer significantly higher data transmission rates, and that is what users will notice most, at least initially.
"With 4G, consumers can expect data rates as much as 10 to 15 times faster than a 3G network," Rebello said.
With data rates being comparable on LTE and WiMax networks, carriers will have to concentrate on giving users the best possible experience in order to differentiate themselves, and that's where the changes in pricing plans will come in, according to Larry Swazey, senior analyst with Visant Strategies.
A Good Customer Experience
"Wireless companies will have to have a metered pricing approach to ensure that their networks are not being abused by a few people using laptops or cellphones to download more than the frequent wireless application or latest video clip or audio file," Swazey told the E-Commerce Times. "That will mean all customers should have a good experience, which is going to be important for carriers to attract customers to these networks, particularly in the early stages of deployment."
Verizon will indeed unveil new metered pricing plans as it launches the network, McAdam said during Wednesday's announcement.
USB air cards, which are used to link laptop computers to wireless networks, will be the first devices introduced for Verizon's 4G network, he added, noting that smartphones, tablets and other devices capable of accessing the network will follow very soon.
"The 4G smartphones will cost more, at least initially, because there will be fewer of them available," said Tole Hart, senior analyst with the Yankee Group. "But device makers are gearing for the transition to 4G, so the price differential shouldn't last long."
Will Verizon Have a 4G iPhone?
The bigger questions regarding smartphones are whether Verizon will be able to offer a 4G iPhone, and whether it will be at a competitive disadvantage if it can't. McAdam refused to answer questions about the iPhone on Wednesday, but a new rumor surfaced in The Wall Street Journal on Thursday, indicating that Verizon will be offering a version of the iPhone in early 2011. Whether it will be a 4G-compatible iPhone is one of many unanswered questions.
Still,Verizon doesn't necessarily need the iPhone to make its 4G network a success.
"Having the iPhone wouldn't hurt Verizon," iSuppli's Rebello told the E-Commerce Times. "But Verizon has Droid phones, and people are starting to embrace that platform. What will be more important is providing a good user experience."
Perhaps the biggest issue for Verizon will be how consumers react to metered pricing — particularly since Sprint continues to offer an unlimited data access plan for its 4G network, Harry Wang, director of mobile research with Parks Associates, told the E-Commerce Times.
"Our research shows that when given a choice, 60 percent of consumers will choose an unlimited data plan," he said, "and only 12 percent like a capped plan."