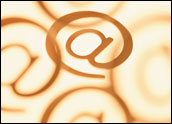 Building a multimillion-dollar business wasn't really on my mind at age 18. Tired of working odd jobs, I saw potential in online advertising. So, in exchange for a share in the startup, I persuaded my older brother Chris to let me charge US$99 to his credit card for a domain name. For $33, third brother Russell joined shortly thereafter.
We launched the business in 1999 with no experience and taught ourselves everything we needed to know. First we learned online advertising, then we learned the ins and outs of advertising as a whole. Because none of us had done it before, this was a do-or-die atmosphere.
The first reward I bought myself in those early days was a new car. While perhaps not the most ambitious goal for most people, it certainly was what all three of us were striving for at that stage in our lives. It took about 12 months for all of us to fulfill that goal.
Facing Challenges as a Young Company
With a lot of self-schooling, our company, Specific Media, pioneered the use of the pop-under ad on mainstream Web sites. When the dot-com fallout began, Web publishers needed a new source of revenue to continue operating their companies, and advertisers lost sight of the value traditional banners offered. The pop-under unit provided a large canvas for advertisers to deliver their messages and a new source of revenue for Web publishers.
When our company reached a point when it was time to hire others, we made sure to hire people who could get things done. You can have people that are smarter than you working for you, crafting the best products and business models, but if no one is focused on execution, everything will fail. In my opinion, execution is the single most important factor in any business whether it is big or small. For me, business isn't so much about skill or savvy as it is about the ability to execute.
From 2000 to 2003, we were dominating the pre-Google online advertising market with the pop-under unit, making more than a million bucks a month and high-fiving in the office every day. However, then the reawakening came: While we were celebrating, the market picked up again after the dot-com crash, and Google took over online advertising, leaving Specific Media in its shadow.
Reinvigorating the Business
We were forced to fundamentally rethink the business. To reinvigorate the company, we shifted our focus to a whole new concept: creating advanced user-targeting technologies that enable brand advertisers to harness the power of the Web to reach specific audiences. Up until that time, online advertising had been predominantly direct response focused; we saw an opportunity to expand it into something more.
I think our secret to success — as we were going through the difficult transformation phase — was persistence in building the business. Nothing is ever perfect when you start a company or try to chart a new course, and we were persistent in fixing the inevitable problems that arose. In my opinion, companies that are able to adapt in challenging situations do well, and those that don't adapt aren't around for long.
Another equally important principle we learned during that transformation phase was to stay focused and not lose sight of why we were in business.
Success Means New Challenges
Hiring execution-focused people and concentrating on building the business enabled us to put the company on a new course. The redefined business concept included combining different targeting methods to deliver relevant ads to consumers and top results to brand advertisers.
Combining anonymous data on consumers' Web behaviors and applying our advanced prediction technologies, we were then able to target users based on demographics, online behaviors and geographic locations. As an example, today we are the only advertising network that targets with nearly 100 percent accuracy and — of equal importance — with significant scale, specific audiences such as independent, business-minded men, 18-34, living in large metro areas.
Our network reach has grown steadily as well. Since our debut in the comScore ad network rankings in February of this year, our network reach has grown 44 percent, outpacing all of the other ad networks appearing in the top 10. Specific Media's clients include more than 200 companies from the Fortune 500 list and seven in its top 10.
Though we are happy with how far we have come and with the strong product offering we have today, we've set our sights on even bigger things. The online advertising industry has been front-and-center with the media and investment community this year, as Google's acquisition of DoubleClick for $3.1 billion on April 14 set off an unprecedented flurry of acquisitions among its rivals. Within a month, Yahoo acquired remaining Right Media shares; WPP bought 24/7 Real Media; and — the biggest of all — Microsoft bought aQuantive. These four big deals were followed in July by AOL's acquisition of Tacoda, Microsoft's acquisition of AdECN and Yahoo picking up Blue Lithium just recently. With the consolidation still far from finished and the industry in flux, no company is out of the game yet.
Looking Ahead
Having learned from the challenges we faced in 2003, we know we can never rest on our laurels if we want to stay competitive among the Internet Goliaths. Thus, Specific Media secured $100 million in a second round of funding on Nov. 1 — funds that we will utilize to further build and expand the business. Our goals are to expand internationally and into other types of advertising. To achieve these goals, we plan to acquire similarly focused companies in other countries, as well as companies that offer other types of advertising beyond display (such as text or video) in the U.S.
Currently, Specific Media is the third-largest online advertising network, reaching more than 130 million unique users for a total U.S. reach of 72 percent, according to comScore. We want to use our latest funding to secure our market advantage and solidify our leadership position as an independent advertising network of choice for brand advertisers.
Though we have received several lucrative acquisition offers, we are not planning to sell the company. For me, this is about building a sustainable, large-scale, long-term business. The true drive for entrepreneurs is not just money and we are too young to give up on the excitement of competing against the big guys in the constantly evolving online advertising space. Our ambitious goal for the near future is an IPO (initial public offering).
Personally, the day I am sitting on a golf course with a bunch of money in the bank will be the day when I truly feel I've made it. Until then, the natural anxieties every entrepreneur has will continue to invade my train of thought. The day I start thinking I made it is the day my company stops growing. It's a double-edged sword that every entrepreneur faces.
---
Tim Vanderhook
is CEO and cofounder of the interactive media firm
Specific Media
.
---