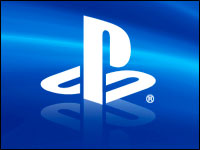 Sony on Thursday went on a media blitz in Tokyo, disclosing more details and outlining ambitious sales targets for its upcoming PlayStation 4.
The gaming device is due to arrive on shelves in the United States Nov. 15, and Sony aims to sell 5 million PS4s by March 31, it reportedly said at the Tokyo Game Show.
As of August, 1 million PS4s had been preordered online.
'I'd Be Surprised'
Sony's target stirred considerable speculation because it won't release the PS4 in Japan until Feb. 22, thus reducing its window of opportunity.
"I'd be surprised if they met their goal," remarked Rob Enderle, principal analyst at the Enderle Group.
Sony's plan is "aggressive, and I think it may ultimately sell closer to 4.5 million [units] through next March, as long as there are no big supply chain hiccups along the way," Lewis Ward, research manager for gaming at IDC, told the E-Commerce Times.
Sony did not respond to our request for further details.
A Living-Room Hub
No longer just for gaming, the PS4 has been expanded to serve as the hub for living-room entertainment, controlling movies, TV and Internet content as well.
Sony Pictures will develop content for the 150 million subscribers to the Sony PlayStation Network, said Andrew House, president and group CEO of Sony Computer Entertainment.
The company plans to include indie games as well as games from major creators.
Right now, games available for the PS4 include Killzone Shadow Fall; The Order: 1886; Destiny; and Call of Duty: Ghosts.
Voice and Gesture Controls
Also on Thursday, Sony unveiled a new PlayStation app that will let iOS and Android smartphone owners use their device cameras to play games on the PS4.
PS4 gamers will be able to capture footage using HDMI-connected devices. This is in addition to the "Share" button on its new DualShock 4 controller, which lets users send footage directly to various social sites and video streaming services.
The DualShock 4 will also be fully compatible with the PlayStation Vita TV.
PS4 Eye camera, meanwhile, which is an upgrade from the current PlayStation Eye, will support voice and gesture controls, and PS3 players will be able to stream their games to the PS4 through Sony's Gaikai service.
Finally, the PS4 will let gamers use their real-world identities in their official PlayStation Network accounts.
'They're Nice to Have'
The PS4's release in the U.S. will come just one week before Microsoft releases the Xbox One. The Xbox was the top-selling console in the U.S. for August for the 32nd consecutive month.
"I don't believe that any of these add-on technologies are going to help propel PlayStation ahead," Brian Blau, a research director at Gartner, told the E-Commerce Times. Still, "they're nice to have," he added.
It's true that the Xbox One incorporates Kinect while the PS4 Eye camera is a $60 option, but "a lot of hard-core gamers aren't yet sold on motion-centric interfaces," IDC's Ward stated.
Moreover, while the PS4 will be offered at $400 — $100 less than the Xbox One — the lower price will only cause many fence-sitters to opt for the PS4 in the near-term, Ward opined.
The clip-casting and posting to social networking sites and streaming video sites is "very cool … but again, this will be a 'walk before you run' process, and Twitch will be on both PS4 and Xbox One, so this feature will be a push in the near-term," Ward said.
'The Toughest Launch'
"Interest has moved from game consoles to smartphones and tablets, and competition with Microsoft and Nvidia for what remains will be fierce," Enderle told the E-Commerce Times.
"This will likely be the toughest launch Sony has ever done as a result," Enderle continued.
The PS4 "will be in a dogfight with Xbox One for the top sales slot in Q4 2013 in the U.S., but Xbox One will probably come out slightly ahead given Xbox 360's momentum," Ward predicted. "Coming in a close second would be a big improvement in Sony's case in the U.S."