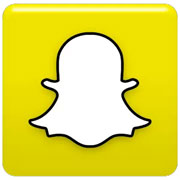 Snap on Wednesday announced changes designed to combat fake news on Snapchat by separating content from professional creators from postings by friends and family.
Stories and Chats from friends will appear on the left side of the camera, while Stories from content creators, publishers and other members of the community will appear on the right side of the camera.
Snapchat has taken a page from Netflix, suggested Snap CEO Evan Spiegel in an opinion piece on Axios. That is, a person's own behavior is more indicative of individual interests than content generated by friends.
Snapchat aims to disentangle "social" from "media," he wrote, by offering users a personalized content feed tailored to their own behavior rather than basing it on what their friends post.
Distinct Feeds
Snapchat will provide a new Discover page on the right, which will post information from services members have subscribed to at the top, followed by other Stories that users may be interested in viewing.
While it will use algorithms to sort out Stories on the Discover page, it also will use human curators to review and approve content that is promoted on the page.
Snapchat also announced a new dynamic Friends page, which displays friends on the left side of the camera based on the way users communicate with them. Snapchat described it as a "Best Friends algorithm" that allows users to avoid having to scroll through a bunch of friends to find the ones they want to talk to.
"This seems like a very logical distinction," remarked Rick Edmonds, media business analyst at Poynter.
"I don't particularly get what a news feed is doing intermingled with photos among family and friends," he told the E-Commerce Times.
Snapchat caters to a much different demographic than Facebook and Twitter, so its changes may not have a substantial direct impact on the fake news dilemma.
Snapchat has adopted "an interesting tactic in differentiating itself from Facebook and Instagram," said Zach Fuller, an analyst at Midia Research.
However, "Snapchat's core demographic is far younger than its competitors and does not consume news as frequently on the platform as other sources," he told the E-Commerce Times.
Human Touch
The changes, including the addition of staff curators, are a good step to weed out fake news from legit content, but they will not completely eradicate the problem, said Jon Clay, director of global threat communications at Trend Micro.
"The challenge will be whether this human vetting can keep up with the amount of good news being published every hour of the day," he told the E-Commerce Times. "Threat actors will analyze this new process and look for ways to circumvent it in order to continue utilizing fake news as part of their campaigns."
Snap, which went public in March, reported a third-quarter net loss of US$443 million as it fell short of revenue projections on weak user growth.
Snap has made several changes in recent months to promote original content on the Snapchat platform. The company announced Campus Publisher stories, a partnership with dozens of colleges and universities to produce weekly stories and post them on the site.
The stories include Snap Ads, which help the schools monetize the postings and share revenue with Snap.
Snap earlier this year announced custom Stories, which allow users to post about anything from a trip to a birthday celebration or other event, and then choose who can add to the story or geofence it to a particular location.