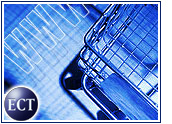 Few people quibble over smart card functionality.
The cards — embedded with a memory chip that can store everything from bank balances to prescription information — can be used for online shopping, network security access and even decoding paid-for digital content such as music and movies.
On top of all that, smart cards are expected to increase the level of trust in e-commerce transactions for credit card companies, Web merchants and online shoppers alike.
So it would be nice if more than a handful of Americans used them, wouldn't it?
Actually, by many accounts, that day is not far off. A number of factors have aligned so that smart cards — already widely used in Europe — may finally begin to make significant inroads in the United States.
"We need to break down any and all barriers that exist in the market," said Paul Beverly, chairman of the Smart Card Industry Association (SCIA).
Dealing with the Cards
For all their positives, smart cards do pose a conundrum for consumers. While online shoppers want their credit card information and balances to remain handy, they also want to protect their privacy when surfing the Net.
Futhermore, the uproar over Web cookies that monitor browser histories, as well as controversies like the FBI surveillance program that reads e-mails by the truckload — even those sent by people who are not undergoing criminal investigations — are enough to make the public have second thoughts about converting their entire identities into digital form.
Foe or Friend
An additional hurdle faced by smart card proponents is the dominant place that credit cards hold in American commerce.
A recent study from ActivMedia Research forecast that even though smart card and e-wallet transaction volumes are expected to grow from US$500 million in 2000 to $5.7 billion in 2001 and $20 billion in 2002, credit cards will still account for 90 percent of all online transactions in 2001.
However, credit card companies themselves are working to foster the growth of smart cards in the United States. On December 13th, MasterCard International announced that it will begin issuing smart cards in the U.S. in January — joining Visa USA and American Express, which made smart card offerings earlier this year.
On the Plus Side
Meanwhile, many industry analysts have said that a number of other factors have primed the U.S. for wider usage of smart card technology.
The explosive growth forecast for mobile e-commerce — through cellular phones, wireless devices, and personal digital assistants (PDAs) — may drive consumer demand for more secure online transaction methods like smart cards.
Also expected to fuel smart card growth are the desire for digital signatures, the decreasing cost of chip technology, and the entry of high-profile software and hardware makers into the smart card market.
Marketing the Market
Buoyed by the above green lights, several proponents have decided that the time is right to begin pushing smart cards into the commerce market more vigorously. On December 19th, the SCIA and the Smart Card Forum (SCF) said that they had formed the Smart Card Alliance, the largest nonprofit association working to advance smart card technology.
One of the alliance's main projects is the full-scale rollout of the SCIA. Launched in September, the SCIA seeks to promote the role of smart card technology in securing e-business, enterprise systems and consumer Internet applications, with the hope of every personal computer shipping with a smart card reader by 2005.
To further this endeavor, SCIA members IBM, Compaq and Hewlett-Packard are adding smart card readers as standard equipment, and software giants Microsoft and Sun are incorporating smart card support into their offerings.
Wait Watching
"With representatives from the nation's major companies uniting in this new organization, we will be able to fulfill our goals in achieving the widespread use of smart cards," SCIA chairman Beverly said.
The question is, how soon? Ultimately, the fate of smart cards rests on some of the same factors that e-commerce's fate does. Can the potential benefits overcome the flaws — both real and imagined — that the new technology raises?
In the case of smart cards, it seems like the answer is yes. It simply remains to be seen how long it will take.