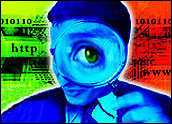 Online poker is becoming more and more popular in Germany. As a result, the country's strict legal restrictions on gambling are under pressure, and Germany may soon have to open its protected markets to private online poker providers.
Currently, private online poker operations violate the new German Interstate Lottery Treaty, in force since January 2008. According to the Lottery Treaty, gambling licenses are only granted to institutions or companies that are under control of the German Federal State. Additionally, the Lottery Treaty contains further strict provisions for online and offline games of chance, such as a prohibition on any online gambling for real money, and controls on advertising. Any violation of these provisions can be regarded as a criminal offense. The official reasoning behind these strict rules is to protect Germans against compulsive gambling. The real driver, however, is to protect the state monopoly against any private competitors.
Changes in how online poker is viewed, however, have brought into question whether or not it falls under the purview of the Lottery Treaty. Under its current classification as a game of chance, online poker is subject to the Lottery Treaty, which defines a game of chance as a game for money whose outcome totally or predominantly depends on chance. If online poker were classified as a game of skill, however, it would fall out of the scope of the Lottery Treaty. The debate over how to assess the role of skill in poker, then, will essentially determine its future in Germany, and, more broadly, the rest of Europe.
Poker Skills
Current legal precedent regarding poker as a game of chance consists solely of a court decision of the German Reichsgericht in 1906. The Reichsgericht, lacking detailed reasoning, found that poker must be classified as a game of chance because chance plays a predominant role in the game's outcome.
In today's German and European legal circles, however, the current reasoning is that that the specific conditions of each variation of poker must be assessed before they are all classified as a game of chance. The example most often used is Texas Hold 'Em. Critics of the game of chance classification for poker argue that although chance is an important factor in winning Texas Hold 'Em, skill is the prevailing factor. They point to several elements of skill required to win the game, including the mathematics used to calculate the probability of winning a particular round; strategies and tactics that differ from game to game and opponent to opponent; psychological tricks such as bluffing, semi-bluffing, or slow-playing; etc.
Poker's Future in the EU
Along with this new view of poker — particularly Texas Hold 'Em — as a game of skill, the German state monopoly on online poker has faced a number of legal challenges. Several courts and many in the legal community believe the Lottery Treaty violates the German Constitution as well as the Freedom of Service provisions of the EC Treaty. The EC has recently asked Germany to verify that the Lottery Treaty complies with EU law. In addition, a German court has recently submitted a request for preliminary ruling to the European High Court on the issue. If the Lottery Treaty is found to be in violation of the EC Treaty, it would be unenforceable and the German Federal States would need to develop new legislation regarding gambling in the country.
Given the EU's inclination to support free trade, it is likely that the Lottery Treaty will be found to be in breach of the EC Treaty. This would be a significant blow to the German state monopoly on gambling, and a significant boost for the future of online poker in the country. It would also set precedent for laws regarding online poker in other EU member countries.
---
Dr. Axel Freiherr v. dem Bussche
and
Dr. Tobias Schelinski
are lawyers in the Hamburg office of European law firm
Taylor Wessing
.
---