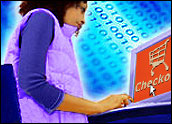 While retailers are facing increased competition, many have recognized that the way to thrive today is to invest in new ways to engage and serve their customers. Many are taking a fresh look at one of the cornerstones of the online experience: site search.
Good site search can enable more personal and transparent shopping and, in this way, play a central role in a retailer's merchandising strategy. This can have far-reaching implications on the user experience offered, enabling higher sales and lower abandonment. This is "search as merchandising," where diverse but relevant data is made searchable, navigation is seamlessly integrated with search, and merchandising promotions are context-specific — driven by any browse selection or search, whether done on-site or through natural search engines.
The following best practices and strategies provide a fresh look at site search as an untapped merchandising tool and suggest how it can be used as part of a cohesive user experience.
Data Is the Foundation
The foundation for making site search drive higher ROI is data.
One of the first things online retailers recognize is the wealth and breadth of readily available, but often untapped, information they can integrate into their storefront.
Diverse, relevant data is the key to a differentiated search experience, and online retailers are making more of that data usable no matter the source, type or how often it changes.
Empower Each Shopper
There are many profitable ways in which site search can make data usable. A retailer, for example, can use sales data or user-defined ratings to order default search results, guiding shoppers closer to their goals by adding more depth to relevance ranking.
Incorporating data such as product availability, shipping options, and user profile information directly into the navigation also enhances relevance for shoppers by providing more choices and helping them find precisely what they are looking for.
Build Upon Community
User-generated content can play a key role in making search a more effective merchandising tool, and this approach to community building can help drive customer retention.
After all, there is no better endorsement for a product than reviews and recommendations from customers.
There is a great deal of untapped potential in content created by your users, and site search can help retailers leverage this information to effectively guide shoppers.
More Relevant Promotions
By tying promotions not only to top searches and browses, but also to every search or browse done on a site, retailers allow customers to easily engage more deeply and more frequently, no matter what their interests or goals on any given day.
The upside of more promotions and better-targeted promotions across the online storefront is higher conversion rates and larger average order values.
Better Search = Better SEO
Better site search is not just a tool to enhance users' experiences after they arrive at a site. It also can play a role in attracting more visitors to a site in the first place. By taking advantage of the close relationship between site search and SEO, retailers likely will find an opportunity to increase site traffic in dramatic ways.
As a result, increasing the visibility and rankings of a site and products on search engines like Googleand Yahoo will bring a retailer more site visitors.
Targeted Selling Everywhere
With more site traffic, and likely higher qualified traffic, there is a great opportunity to engage users individually as they arrive, with a warm welcome from a virtual store associate in the form of targeted, dynamic landing pages.
This technique has been shown to improve conversion and engagement, because it provides more relevant content specific for any given search, whether from a natural search engine or even on-site.
New Ideas, New Revenue
These site search strategies provide new ideas to incorporate into an online strategy.
By employing some or all of these new ideas, retailers will soon see how site search can empower users, elevate the importance of its data assets and customer community, and provide an exciting opportunity to dramatically increase ROI and become more profitable.
---
Rob Swint
is global lead for e-commerce and media at
Endeca Technologies
.