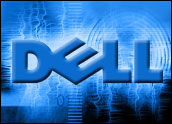 Dell confirmed Monday that two new possible buyers have submitted bids for the company: Boulder Acquisition Corp. and its Blackstone Group affiliate, with Morgan Stanley as its lead debt financing source; and perennial corporate raider Carl Icahn.
Dell has already accepted an offer made earlier this year by founder Michael Dell and global technology investors Silver Lake, but it is bound by law to seek alternative offers.
"Any public company that doesn't shop a deal risks a shareholder lawsuit," Paul McWilliams, editor of Next Inning Technology, told the E-Commerce Times. "Michael Dell and Silver Lake, et al., made a lowball offer that obviously had to be entertained."
The tabling of two additional offers is unusual in such cases, suggested Darren Hayes, CIS program chair at Pace University.
"Generally in these situations, we might see one other offer," he said.
Dell did not respond to our request for more details.
Offer Details
Michael Dell offered Dell stockholders US$13.65 per share in cash, which was a 37 percent premium over the average closing share price during the 90 calendar days ending Jan. 11, when news of the proposal surfaced.
The offer applies to all outstanding shares not held by Michael Dell and certain other members of management. The purchasers would take the company private subject to several conditions, including a vote of the unaffiliated stockholders.
This agreement provides for a "go-shop" period of 45 days during which a special committee of Dell's board of directors would actively solicit, receive, evaluate and potentially negotiate with parties offering alternative proposals.
Competing bidders that made a qualifying proposal during the initial go-shop period would have to pay a $180 million termination fee; bidders that did not qualify during the initial period would pay a fee of $450 million.
The Blackstone proposal offers shareholders more than $14.25 a share in cash or stock. The group behind this proposal has held discussions with some of Dell's largest shareholders and expects to invite them, other shareholders and other strategic and financial partners to join it.
Icahn's proposal looks like the best, offering $15 a share for up to 58.1 percent of outstanding shares. Shareholders can accept $15 in cash or one share of the surviving company for each share of Dell they currently own.
If investors should exercise the cash option for more than 58.1 percent of shares, payouts would be prorated. If, on the other hand, there weren't enough shareholders opting for cash to soak up the funds reserved, then the surplus would be distributed to all remaining Dell shareholders as a special dividend.
Icahn's bid requires that Dell would have to pay the breakup fee of $180 million, and would incur roughly another $500 million worth of fees and expenses in connection with the deal.
Reactions to the Bids
"Shareholders and other investors see [Michael Dell's offer] as undervaluing the company and Michael trying to get a bargain discount," said Pace University's Hayes.
"I think Michael should make a better offer," he told the E-Commerce Times. Meanwhile, the fees suggested by Icahn are "definitely not unheard of" but they "seem pretty large."
Approving a breakup fee associated with the Dell/Silver Lake offer was "dumb," remarked Next Inning's McWilliams.
Dell's board of directors should "find a job that is better aligned with their talent set," he said. "They are clearly not well suited to be directors of a publicly traded company."
Failure to Communicate?
The real problem is that Dell is no longer a PC maker, but brokers don't seem to understand this, McWilliams maintained.
"Most tech analysts on Wall Street are schooled in finance," he pointed out.
Dell is evolving into an enterprise ecosystem supplier leveraging off its PC sales base, McWilliams said in a report released last fall.
Michael Dell "should make a reasonable offer," McWilliams said. "He knows what the company is worth."