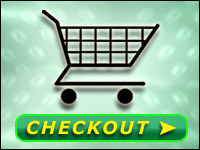 Shana and Len Bentivegna started their online store, Organic Pet Boutique, as a result of pet food scares and their concern for the safety of their two Shih Tzus, Milo and Ceasar.
"After discovering organic and natural pet food was the only safe alternative, we decided to go online to purchase their food," Len Bentivegna told the E-Commerce Times. "We ultimately discovered there was not a one-stop shop for organic and natural pet products, so we decided to create one."
They did extensive research into the marketplace and decided to go with Volusion for their e-commerce platform. Since its launch in 2009, the business has become one of the largest online retailers of organic and natural pet products.
They understood the niche market they were serving, Bentivegna said, and they were able to provide the exact products that market demanded.
Would-be e-commerce entrepreneurs should gain a similar understanding of the marketplace before launching an online store he advised.
"Make sure to focus on a niche within your products or service offering," said Bentivegna. "Being able to focus will not only increase your odds of succeeding but will put your products or services in a position where you don't have to be the low-cost provider. People are willing to pay more for a niche product or service."
How to Do It Right
Before opening an online store, businesses need to think clearly about what they're selling and to whom. Understanding how they fit into the e-commerce ecosystem before throwing open those online doors can make all the difference in a business's success.
"Before you get too far into the specifics of design or site features, it's important to spend some time thinking about what is truly unique about your business and the products you sell," online and multichannel strategy consultant Sally McKenzie told the E-Commerce Times. "Be careful not to implement a feature or design element because "everyone else is doing it.' While there are some fundamentals needed for all sites — such as clear navigation, quality photography and copy that accurately depicts the product, and an efficient payment and checkout process — many design and feature decisions should be driven by the specifics of your target customer and your product offering."
The method and means of online selling depends, in large part, on a company's clientele and product.
"Sites that carry a broad product assortment may need a robust site search tool and guided navigation that gives customers the ability to drill down on a wide variety of filters and facets to make a decision," explained McKenzie.
"A boutique site with a small, specialized product assortment may not need to invest heavily in site search, but may instead need to invest in more extensive product visualization tools, product content or social sharing tools," she said.
"A retailer that operates physical stores may need to invest in cross-channel conveniences like store inventory lookup. Let the unique needs of your target customer and your business drive the prioritization when it comes to features and functionality," McKenzie advised.
Though it's easier than ever to open an online store, it can be difficult for small businesses just starting out to gain an e-commerce foothold, she acknowledged.
"The paradox of opening an online store today is that while advancements in technology and online marketing have lowered the barrier to entry, the ability for new online stores to break through the clutter and compete against larger, more established businesses can be more challenging than ever," said McKenzie. "Customer expectations for a sophisticated site experience and free shipping and returns can make profitability challenging."
Small businesses should do their research and enter the fray well aware of potential challenges and how to overcome them, she suggested.
"It's important to go into business with eyes wide open regarding the effort and investment needed to build and run the online store," said McKenzie.
"Audit your competitors. Build a plan and budget for the business, project the levels of traffic you will need to drive, and the conversion rate and average order size you will need to generate to hit your sales goals," she recommended. "It's easy to get caught up in the building of the store and lose site of what it will take to run the store successfully once it's launched."
Getting Down to the Nitty-Gritty
Once a business has a sense of the big picture, it's time to pay attention to the details of an e-commerce site in terms of design, features and product descriptions. Figuring out what works can sometimes be a matter of trial and error.
"It's an art more than a science," Craig Smith, founder and CEO of Trinity Insight told the E-Commerce Times. "Different categories respond to different types of designs."
Sites need to be free of clutter and easy to navigate, he emphasized.
"You need to have high-quality product descriptions," added Smith. "You can get a lot of ROI through rewriting product descriptions."
Pay attention to conversion rates, he recommended. Look both at products that are doing well in terms of conversion and ones that aren't, in order to determine how to increase conversion rates across the board.
"I would segment your categories by conversion rate numbers," said Smith. "Try to make the ones not doing so well do better."
Going Mobile and Social
Like everything else online, mobile selling is going mobile and social, so would-be e-commerce entrepreneurs need to build those features into their platform from the beginning.
"Mobile, tablet and social are the obvious evolutions of late," said McKenzie. "I think some of the more interesting new business models offer some sort of social component embedded in the business model, or they offer unique and differentiated service and delivery models around the products they sell."
Yes, there are the Amazons of the world out there, but with some ingenuity, smaller e-commerce businesses can compete, McKenzie said.
"Amazon has driven huge adoption of online shopping, and that's wonderful, but it also puts many new and smaller retailers at risk of becoming commoditized," she pointed out. "The need to deliver unique experiences is greater than ever, and I think we'll see a surge of new sites aimed at niche audiences that can deliver differentiated value."