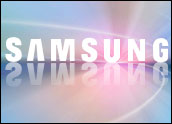 Samsung this week launched a marketing blitz for its Galaxy Note III phablet, which will be unveiled in Berlin Sept. 4, just before the IFA consumer electronics show, which will run Sept. 6-11.
That timing has become a Samsung tradition, as have the orchestrated leaks about its forthcoming product.
Samsung has been splurging to buy market share — it spent US$401 million last year in marketing in the U.S., compared to Apple's $333 million.
However, sales of its flagship Galaxy S4 smartphone, while strong, did not come up to the expectations stoked by the company's razzle-dazzle marketing campaign for the device, perhaps suggesting that advertising for the Note III should be reined in somewhat.
"I believe it would benefit Samsung to focus its advertising a little more in the case of the Note III," Michael Morgan, a senior analyst at ABI Research, told the E-Commerce Times.
The Note III has been promoted as a business device, so "there would be less need to flood all channels with Note advertising for consumers who are not interested in a phablet," Morgan continued.
However, "as a high-end device, we can expect there will be difficulty hitting record sales numbers … without a record marketing spend," he pointed out.
Apple and Samsung used to introduce products that "exceeded the prelaunch hype," said Larry Chiagouris, a marketing professor at Pace University. "The S III was the pinnacle of a product that came with a new campaign — the big idea campaign — and a product that exceeded everyone's expectations. Now, all are taking steps backward."
Samsung "has not announced a product by that name," company spokesperson Carrie Gaffney told the E-Commerce Times, when queried about plans for the Galaxy Note III.
Chasing the Specs
Despite enough leaks about the Note III to sink the Sixth Fleet, nothing substantial has been disclosed so far.
Its screen could be larger than the 5.5 inches sported by the Note II; the bezel might be reduced; it might have an unbreakable display, a technology that has been difficult to master; it might be as powerful as the Galaxy S4; it might be 8 mm thick; and nobody knows the price.
If these rumors are mainly true, we might be looking at a Galaxy S4-like phablet, and that might be cause for concern.
Samsung should hold off until a device that's really new is ready, instead of promoting products that just offer incremental improvements over earlier models, Chiagouris told the E-Commerce Times. "Consumers need to be trained that if the model is new, it is much better than what existed before."
Samsung's Marketing Style
At launch, the Note III will face formidable competition. Photographs of the HTC One Max phablet have already hit the Web, and rumor has it this device will, like the Note III, launch in September.
Then there are the iPad mini and iPad 5, which initially were rumored to be launched next month. If that happens, they might steal Samsung's thunder.
"From this angle, I would say that Samsung should go with its current strengths of outspending the smaller players to drive brand and device recognition," ABI's Morgan said.
At the highest level, Samsung markets both phablets and smartphones the same way — "meaning every channel, every day, all Samsung," he continued.
Since the Galaxy S4 and the Note III have similar functionality and use cases, "each marketing campaign can live under the broader Galaxy line marketing with some extra spend dedicated to specific device competition," Morgan observed. "This is what I have seen Samsung do in the past, and I don't expect to see this change in the near future."
However, marketers "need to focus on smaller segments and satisfy each one to a greater degree than they have in the past," Chiagouris argued. Such segments include senior citizens and recent immigrants with language issues.
"These consumers buy phones too," he pointed out, "and they represent examples of segments that hold great promise in the future."