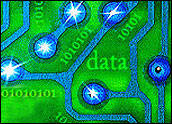 Samsung's next Galaxy smartphones will have 64-bit processors, according to J.K. Shin, head of Samsung Mobile Communications, The Korea Times reported.
Samsung is apparently taking its cue from Apple's launch of the iPhone 5s, the first 64-bit-processor smartphone, earlier this week.
A 64-bit processor can grab larger pieces of data and process them more quickly than 32-bit CPUs, and it is more power-efficient, noted Carl Howe, a research vice president at the Yankee Group.
Apple has updated its development environment for 64-bit architectures, so developers only have to recompile their iOS apps to make them 64-bit compatible if they have not done anything non-standard with their code, Howe told the E-Commerce Times.
However, the situation with Android is different. The Android Java app and native app environment will require support from Oracle, which owns the Java environment, as well as 64-bit support from the Android kernel.
The Android OS will have to support 64-bit processing if Samsung is to leverage that technology, but "Samsung is the largest Android device vendor by far, so Google will work with it to do this if it is not already doing so," Philip Solis, a research director at ABI Research, told the E-Commerce Times.
Benefits of 8 to the 8th
A 64-bit processor can address much more memory. The maximum amount of RAM 32-bit processors can address is 4 GB, while 64-bit processors theoretically can address 16 billion GB.
More memory "allows the processor to keep track of more things at once, which is actually more useful in the real world than in enterprise computing," Howe told the E-Commerce Times. "In short, big memories will let consumers have smartphones that are actually smart."
Increased RAM would be a selling point because the iPhone and some Android smartphones do not have expandable storage, such as a microSD card slot, "so music, pictures and videos will fill up the space needed for programs," Solis said.
Opportunities for the Enterprise
"With multitasking capabilities increasing, especially with Samsung phones capable of running two applications in a split screen while running many other tasks in the background, phones could use the additional power so they don't slow down," Solis said.
That additional processing heft might come in handy in the enterprise, offsetting the slowdown caused by running security on smartphones, he suggested.
However, businesses may not see much advantage to a 64-bit processor in the short run.
"Mobile is an area where most enterprises are still getting going, so I don't think the enterprise applications are as significant yet," Howe opined. "That's probably a few years out, because they have to upgrade their legacy Windows apps for mobile, and that's a non-trivial task."
Just a Marketing Move?
Here's the problem with Apple's 64-bit processor: The company is not likely to put more than 4 GB of RAM into iPhones because that would bulk up the devices and add to the cost.
That has provoked some cynicism in response to Apple's inclusion of the 64-bit processor in the iPhone 5s — that it's just a marketing move on the company's part.
That's not necessarily the case.
"Since some 4 GB main memory tablets already exist today, it's not too early to think about how we will deal with larger memory sizes," Howe averred.
Further, 64-bit processing "has been on the radar of chipset vendors for a while now," Solis said. "Apple beat everyone else to market."
Arm announced the Cortex A50 64-bit series of processors in October, and Qualcomm and Nvidia are reportedly also working on 64-bit processors.