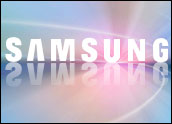 The European Union has begun looking into whether Samsung Electronics has engaged in antitrust behavior.
Samsung years ago pledged to license its patents that are essential for the implementation of European mobile telephony standards on fair, reasonable and nondiscriminatory (FRAND) terms. However "it appears that Samsung has sought injunctive relief in various member states' courts against at least one competing mobile device maker (Apple) based on alleged infringements of its standard essential patents," Antoine Colombani, spokesperson for competition at the European Commission, told the E-Commerce Times.
Meanwhile, an appeals court in Dusseldorf, Germany, has ruled that Samsung can't sell its Galaxy Tab 10.1 or 8.9 tablet devices in the country because they too closely resemble the iPad 2, thus violating competition laws.
FRANDship's Not Just A Word
The owner of a FRAND patent must license out its technology to third parties because it has been declared to be essential to an industry standard.
Samsung made what the EU's statement calls an irrevocable commitment in 1998 to license standard essential patents on FRAND terms to competing mobile device makers.
The EU will look into whether Samsung tried to wiggle out of honoring this commitment in 2011 by filing suit against competitors in various EU countries claiming infringements of the patents it had pledged to license under FRAND.
The probe is being conducted under Article 102 of the Treaty on the functioning of the EU. This article prohibits the abuse of a dominant position which may affect trade and prevent or restrict competition.
There's no legal deadline in antitrust cases, the EC's Colombani said.
Possible Fallout From the Antitrust Probe
If the EU probe finds Samsung guilty, the vendor might have to pay a fine amounting to 10 percent of global sales, Raymond Van Dyke, a Washington, D.C.-based technology and IP attorney, told the E-Commerce Times.
However, Apple and other companies that are using technologies that rely on patents held by Google — by way of its purchase of Motorola Mobility — should begin looking over their shoulders.
"Google has announced that it plans to leverage Motorola's patents against Apple, Microsoft and other companies," patent consultant Florian Mueller told the E-Commerce Times.
Google has not publicly committed to refrain from seeking injunctions based on standards-related patents, and "with Google's massive war chest, its stated goals related to the acquisition, and with other strategic motives, there's a clear and present danger that Google will, after the closing of the deal, ratchet up Motorola's enforcement of FRAND-related patents," Mueller warned.
Expect more moves and counter-moves in courts over patent issues from various players in the mobile market.
"This battle for market dominance has many players and many referees, such as judges and governmental authorities," Van Dyke said.
A Ruling in a Small Town in Germany
Separately, the Higher Regional Court in Dusseldorf on Tuesday issued yet another in a series of rulings against Samsung over the sale of its Galaxy Tab 10.1 and 8.9 tablets in Germany.
That ruling upholds an earlier injunction imposed by a lower court.
"Germany is one of the strictest countries when it comes to illegal copying," Rob Enderle, principal analyst at the Enderle Group, told the E-Commerce Times.
However, Samsung made minor changes to the design, renamed the device the "Galaxy Tab 10.1N," and got a preliminary ruling by a German court in December that allowed it sell the redesigned tablet in that country.
Now the tablet saga continues. Apple has requested an injunction against the 10.1N. A lower court will rule on this request Feb. 9, Mueller said.
Samsung did not respond to our request for comment for this story.