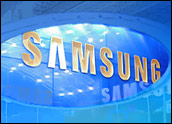 Samsung this week opened its Milk Music streaming music service to anyone via a Web browser, one year after introducing it on its mobile devices.
There's just one catch: Consumers have to sign up for a Samsung account in order to use the Milk Music Web Player.
Milk Music uses Slacker Radio's content.
"In a word, why?" questioned Mike Goodman, director of digital media at Strategy Analytics.
"There's Pandora, there's Spotify, there's Google Music Play — there's a whole host of alternatives out there, and when you go to the site to see what differentiates Milk Music from the others, there's not a lot that I can see," Goodman told the E-Commerce Times. "They're offering a lot of the same things everybody else is offering."
If at First You Don't Succeed…
Samsung attempted to take on iTunes, Amazon and Google Play by offering for-pay content — books, music, movies, TV shows and downloads — through its Media Hub apps.
Milk Music originally targeted Pandora, offering owners of its devices free personalized radio streams without ads. Milk Music was free when introduced in March of last year, but Samsung introduced a US$4 monthly premium plan in July.
Also in July, Samsung shut down Music Hub and Samsung Books, and in August it shuttered Video Hub and Media Hub.
Last fall, it unleashed Milk Video, a free video aggregation app including some exclusive content.
At last week's Mobile World Congress in Barcelona, Spain, Samsung unveiled its latest smartphones — the Galaxy S6 and S6 edge — which come preloaded with Milk Music and Milk Video.
Marketing Strategy
"Samsung cannot afford to cede content and hardware integration to Apple, and so it has to offer Milk and new content services like it," said Larry Chiagouris, professor of marketing at Pace University.
Should they become ubiquitous, Samsung "will likely find additional ways to monetize the user base and, at a minimum, cross-promote its products and services," Chiagouris told the E-Commerce Times.
There is a risk of failure, but "that's small in comparison to allowing Apple to own the content/hardware integration story," he said.
Making Milk Music accessible through Web browsers lets Samsung users switch while listening to music from their smartphones to their PCs, which they previously could not do, said Michael Inouye, a senior analyst at ABI Research.
It also gives Samsung a crack at customers who currently don't own its products, because a Samsung account is required to access Milk Music.
"Samsung is choosing where to invest, and it's trying to make its services more appealing to consumers while trying to bring new customers onboard," Inouye told the E-Commerce Times.
However, Samsung is trying to play "in a very competitive marketplace, with little chance to differentiate their product," Strategy Analytics' Goodman pointed out.
Further, it's "trying to build the same sort of ecosystem Apple has, but that's difficult to do — and Apple did it 10 years ago when there weren't a dozen different competitors in this space," he pointed out.
Apples to You!
Samsung's problems, as it tries yet again to provide content, go beyond a lack of differentiation. The Milk freemium model could be in jeopardy.
Rumors are swirling about Apple's next moves into the music business. It might integrate the Beats Music app deeply into iOS, iTunes and Apple TV — or it might offer Beats Music for $8 a month, with no freemium model.
It's rumored that Apple might fork out $250 million for the Big Machine record label, one of whose artists is Taylor Swift.
"Potential changes are coming to freemium services," Goodman said. "Are they going to exist a year or two from now? Apple's been working with music labels to remove freemium."
That doesn't bode well for Milk Music.