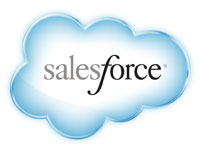 Salesforce.com CEO Marc Benioff last month tweeted about the tentative agenda for this week's Dreamforce and caused a tizzy by revealing a keynote session entitled "Analytics Cloud."
Although the company immediately denied that it was planning to unveil such a thing or that Benioff intentionally spilled the beans about the new offering, Salesforce.com did indeed launch its analytics cloud, called "Wave," when Dreamforce kicked off on Monday. This launch represents a milestone moment for the cloud marketplace.
Harnessing big data has become a bigger problem than ever for every company, government agency and nonprofit institution. Few organizations have been successful implementing traditional business intelligence systems in the past, and now they are contending with an avalanche of new data coming from various social networks and other data feeds.
They also are anticipating an exponential jump in data as a result of a new generation of connected objects, devices and services in the brave new world of the Internet of Things.
The volume of data they are contending with is growing faster and faster, while the expectation that they should be getting smarter and operating more effectively by leveraging all that data also is rising.
Mounting Pressure
There are plenty of established BI and emerging data analytics companies attacking this challenge, but none has gained a commanding position in the marketplace. The traditional BI players are pushing software and systems that require major financial investments and highly specialized skills to deploy, with only a limited track record of success.
Their upstart competitors are making bold promises to provide more user-friendly and economical cloud-based analytics alternatives with shorter times to market. However, few of these companies have gained significant market traction or adoption.
Although Salesforce.com boasted about its CRM and SFA dashboards as BI solutions, it didn't go far enough to satisfy the analytics needs of many of its customers. That weakness opened the door to a myriad of third-party analytics vendors offering add-on tools for Salesforce.com customers.
It also left Salesforce.com customers bewildered by an overwhelming number of options and the frustrating task of cobbling together the right analytics piece-parts to meet their specific needs.
Salesforce.com recognized that it had to deliver a more robust analytics platform, not only to support its core CRM and SFA capabilities, but also to bolster its growing marketing automation capabilities — or Marketing Cloud, as a result of its series of acquisitions, including ExactTarget.
The pressure to fill the analytics void also was driven by its desire to be a key player in the rapidly evolving IoT market, which it targeted at last year's Dreamforce with its own Internet of the Customer mantra.
Lift All Boats?
Given these circumstances, the launch of its Analytics Cloud, Wave, makes perfect sense. However, it also poses a serious threat to Salesforce.com's BI and analytics partners — who now must convince their customers that their BI and analytics solutions are superior to Salesforce.com's new Wave.
This won't be the first time Salesforce.com has expanded its corporate portfolio into an area that creates a competitive challenge to its ecosystem of third-party partners. It seems like an annual occurrence at Dreamforce.
Last year, it was the ExactTarget acquisition and announcement of the Marketing Cloud, along with a new single sign-on capability, that put Salesforce.com's marketing automation and security partners on guard.
With Salesforce.com's recent acquisitions of analytics startups EdgeSpring and RelateIQ, few people should be surprised that this year's key Dreamforce initiative also encroaches on another important partner domain. It was never a question of if, but only when Salesforce.com would move further down the analytics path.
Now, Salesforce.com is hoping to prove to its customers that it can be a strategic source to meet their escalating analytics needs. Salesforce.com's partners likely are hoping it succeeds in educating their mutual customers about the growing importance of analytics, fueling greater demand for the partners' analytics solutions.