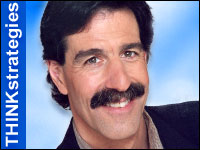 One of the misconceptions of the Software-as-a-Service (SaaS) and broader cloud computing market is that these new Web-based services will "disintermediate" the channel because of their simpler, more user-friendly solutions, and direct sales and delivery business models.
While there is no question that the role of the traditional channel will be significantly impacted by the rapidly evolving on-demand services market, there is still plenty of room for innovative channel organizations to operate. There are also plenty of opportunities for new channel partners to succeed.
Traditional value-added resellers (VARs) and systems integrators (SIs) that are primarily focused on capitalizing on the complexities of legacy applications are certainly at risk as a result of the fundamental feature of today's SaaS solutions and cloud computing services — its simplicity.
By eliminating the complexities of deploying software and systems, reducing the need to extensively customize these solutions and systems, and lowering the costs of operating them, SaaS and cloud computing take a big bite out of all the marginal costs which historically represented the primary profits of traditional VARs and SIs.
However, there are still lots of modifications which VARs and SIs can make to today's basic SaaS solutions, as well as reconfigurations they can make to the basic cloud computing services, to justify their role as these markets grow and mature.
A Little Help, Please?
User organizations of all sizes still need help evaluating and selecting the rapidly expanding array of SaaS providers and cloud computing vendors. They need help catering these services to the specific business and technical needs of their organizations. They need help integrating third-party solutions to the basic SaaS application or cloud computing functionality. They need help optimizing their performance. They also need help changing their business processes and training their people to effectively utilize their on-demand services.
SIs can also migrate their skills into the cloud computing environment by becoming proficient at aggregating a broad assortment of elements offered by a variety of Web-based and traditional vendors to meet the needs of specific customers. One company making a name for itself in this realm is Appirio, which is helping enterprises pull together the resources available on Salesforce.com's Force.com, Google Engine, Amazon Elastic Compute Cloud (EC2) and Facebook platforms.
As SaaS solutions mature technologically, they are becoming more pliable and viable as development platforms for third parties to build their own applications to meet the unique needs of specific industries. For instance, Veeva Systems (formerly Verticals On-Demand) is using Salesforce.com's Force.com platform to build applications that cater to the needs of specific target markets, starting with the pharmaceutical industry.
Focusing on the Channel
Until recently, most SaaS and cloud computing vendors put limited effort into building a vibrant channel network because they were primarily focused on winning a solid base of customers who could demonstrate the viability and scalability of their on-demand services. This meant that they had to dedicate most of their efforts at selling their solutions and supporting their customers directly.
Now that the leading SaaS and cloud computing vendors have proven that their services are reliable, scalable, secure and generate tangible business benefits, they can focus more of their energies on establishing solid channel relationships.
In fact, given today's economic climate, it is imperative that the on-demand service vendors create a viable channel model to survive because they cannot afford the costs of a direct sales and support business in mission-critical application areas, which require considerable customer hand-holding.
NetSuite recently teamed up with HP to educate HP's vast network of 15,000 VARs in the U.S. about the opportunities, benefits and support requirements associated with SaaS in general and NetSuite's solutions in particular. NetSuite has also expanded its third-party developer program to attract and more fully support ISVs who want to resell its solution.
Intacct has been focusing its channel efforts on accounting firms. Although it has had some success encouraging these firms to resell its SaaS-based financial management solution, it has been a slow process winning over these relatively conservative firms. In an attempt to overcome this challenge, Intacct entered into an agreement this week to sell its SaaS solution through the American Institute of Certified Public Accountants (AICPA) and its subsidiary CPA2Biz. This agreement gives Intacct access to 350,000 AICPA members in over 45,000 member CPA firms. It also represents an important endorsement for both Intacct and the broader SaaS/cloud computing industry, by making the AICPA/CPA2Biz a major reseller of on-demand services.
There are lots of other examples of innovative channel arrangements in the SaaS and cloud computing industry. For instance, AmEx has been utilizing Concur's SaaS-based expense management solution for a number of years, and Amazon's EC2 services are a key component of a growing number of SaaS offerings.
So, the channel is far from dead in the SaaS and cloud computing marketplace. It is just being forced to think and behave differently.
---
Jeff Kaplan
is the managing director of
THINKstrategies
and founder of the
SaaS Showplace
. He can be reached at
[email protected]
.
---