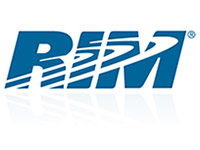 Already battered, flailing and in the throes of a corporate shakeup, RIM is now being savaged by critics over an infographic it created to depict the result of a Twitter campaign it launched over New Year's Eve.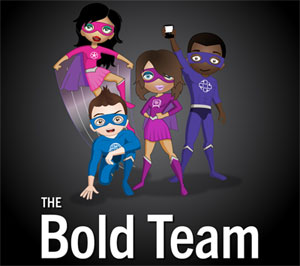 The infographic depicts four masked cartoon superheroes — two males and two females.
RIM created them to visually depict the sum of the New Year's resolutions 35,000 people tweeted in response to its campaign asking how people will be "bold" in 2012.
However, critics blasted the infographic as a poorly thought-out marketing campaign, leading RIM to state that it was only done in fun and deny it's part of a larger ad push.
"The infographic is not part of RIM's new advertising campaign," company spokesperson Jamie Ernst told the E-Commerce Times.
"This looks like someone who did too many marketing strategy reports … was bored and decided to have some fun with the data," Michael Morgan, a senior analyst at ABI Research, opined. "I'm surprised that people are criticizing this and putting so much behind it."
Leaping Statistics With a Single Bound
RIM's cartoon figures are the graphical depiction of the major patterns and categories that emerged when it analyzed the 35,000 New Year's resolutions people Tweeted.
One is Gogo Girl, the achiever. Another is Max Stone, the adventurer. The third is Justin Steele, the advocate; the last is "Trudy Foreal," the authentic.
Achievers constituted 31 percent of the 35,000 people who Tweeted their New Year's resolutions, adventurers 27 percent, advocates 24 percent, and authentics 18 percent., told the E-Commerce Times. "Instead, I think this initiative is more about RIM trying to shed its stuffy corporate image and show that BlackBerry owners aren't all work and no play."
The infographic "is also trying to show that [RIM] is plugged into social media, which is a theme they're stressing with their new products," Howe added.
If RIM's trying to change its image, it could be taking a step generally in the right direction.
RIM's "sliding in market share everywhere because of the consumerization of IT," ABI's Morgan told the E-Commerce Times. "The growing channel into the enterprise now is the employee, and it's going to be important for them to do that."
Singing Just a Tad Off-Key
However, RIM's message might not quite have hit the mark.
"I don't think this new, more playful approach hits the right notes for RIM's brand," the Yankee Group's Howe suggested. "Today, BlackBerry really is a platform oriented more for work than for play. As such, I think many consumers will feel like the messaging here won't really help the brand."
Criticisms of the infographic have included comments that RIM appeared to be targeting kids with it.
"Well, the youth market has been pretty good to the BlackBerry internationally, and so [RIM] should target children," ABI's Morgan said. "But just because it's using cartoon characters, I don't think it is doing that."
Timing Is the Key
It's time for RIM to begin thinking about marketing, ABI's Morgan suggested.
That's an area Thorsten Heims, who was appointed the company's president and CEO earlier this month, said would be one of his areas of focus.
However, "without a new product or a new operating system it might be too early for [RIM] to do a full-blown marketing campaign," Morgan pointed out. "They're trying to re-image themselves further towards the consumer side of the market, but they're still doing it with the same tools. All their technology is rooted in solving the enterprise problem first, then add the consumer side to it."
RIM will "have to keep selling [its existing technology] for another nine months or so before it can start selling new-generation products," the Yankee Group's Howe said. That could be troublesome as "smartphone buyers are an impatient group."