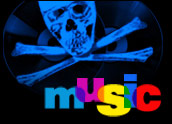 One in five Americans age 12 or older own a digital music player (DMP), according to a study released last week by a global market research firm.
The study, which is prepared quarterly by Ipsos Insight of New York City, noted that younger music listeners are driving growth in the DMP market, with some 54 percent of teens and 30 percent of 18 to 30 year olds owning a player.
Music downloading and DMP ownership go hand-in-hand, according to the report. Nearly half, or 48 percent, of owners told the Ipsos researchers that they downloaded music.
As to the source of that downloaded music, 25 percent of DMP owners said they used fee-based sites, while 19 percent used file-sharing services.
Advances Over Pirated Tunes
The study's findings support what observers are seeing in the marketplace: that paid music is making advances over pirated tunes.
"We're seeing a shift," Ipsos Vice President Matt Kleinschmit told the E-Commerce Times. "We're seeing increases in the proportion of fee-based content on these devices."
He added that those increases have come at the expense of files pulled from file-sharing networks. "That's an encouraging trend," he maintained.
As player sales continue to grow, that should be good news for online music stores. "Time and time again, we've seen a real direct link between a surge in ownership of MP3 players and increases in fee-based activity," he observed.
"Many of the folks who are entering the market now aren't exactly early adopters," he continued. "They're more mainstream consumers. For them, they're more apt to go to an iTunes or a legitimate, fee-based service than a file-sharing service."
Allure of Paid Services
In addition, for heavy-duty listeners, which are the meat-and-potato clientele for file-sharing services, fee-based services can be alluring.
"Some of the subscription services, in the way that they allow you to manage large libraries, are a much better experience than if you tried to download and manage the stuff illegally," Rob Enderle, president and principal analyst with the Enderle Group in San Jose, Calif., told the E-Commerce Times.
MTV's Urge subscription service, for example, allows you to load up your player with a group of songs all at once geared toward your taste preferences.
"If you were downloading stuff [via a file-sharing service], you'd have to worry about viruses, music quality and misnamed music," Enderle noted.
CD Ripping Is King
The biggest source of music on DMPs, though, is CDs. Some 44 percent of DMP owners said they had music ripped from their personal CD library on their players, while another 6 percent acknowledged they had music ripped from the collections of other persons on their DMPs.
Another finding by the researchers was that 6 percent of DMP owners have more than one player.
"That represents a maturing of the category," Kleinschmit told the E-Commerce Times.
"For the market," he noted, "it means we're looking at a consumer population that is assigning different roles to different sized MP3 players."
They may have one for their entire music collection, he explained, and another flash-based player that they'll use for exercise or activity-based listening.
High-Tech Trend
It may also mean that DMPs are starting to create their own high-tech haute couture.
"These devices are often sold as if they were fashion accessories — the latest and greatest is the coolest to have," Enderle observed.
One of the most desirable features for a DMP, researchers found, is inclusion of an FM radio. Almost half, or 46 percent, of teens and college-aged respondents, and more than one-third, or 37 percent, of 25- to 54-year-olds said they were interested in FM in their DMPs.
Satellite radio also scored high as a worthwhile add-on, with 39 percent of teens and college students and 32 percent of those in the 25-to-54 age bracket warm to the prospect.
Video, too, has some appeal in the market, the report said, with 39 percent of 12- to 24-year-olds saying they were extremely or very interested in viewing music videos on their DMPs; 33 percent wanting to see TV shows; and 32 percent interested in watching full-length movies.