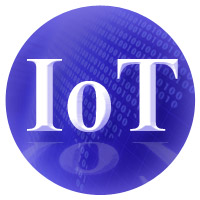 Nearly everyone agrees the Internet of Things will create unprecedented business opportunities that will dramatically change the way almost every industry operates. There is also universal agreement that the IoT will force organizations to rethink the fundamental nature of their products and services. One company that has become a leader in the rapidly evolving IoT market and is bravely facing the challenges associated with the transformation process is PTC.
PTC is a 30-year old provider of product lifecycle management and service lifecycle management software solutions in the CAD/CAM (computer-aided design/computer-aided manufacturing) marketplace. Although these enterprise applications are critical to the success of any company building and delivering complex products and services, they are also mature segments of the software industry generating only modest single-digit growth.
Shifting the software delivery approach of PLM and SLM to a hosted, or Software as a Service, model wouldn't necessarily spark increased demand, such as Salesforce.com produced in the customer relationship management market, or Workday in enterprise resource planning and human capital management.
Instead, PTC has recognized that a different type of product and service design process is required to fulfill the promise of IoT.
Banking on IoT
In the old world, products and services were designed to stand alone and exist in a relatively static environment. In the brave new world of IoT, products and services must be connected, possess the ability to capture data securely, transmit commands to remote objects, operate at scale, and evolve quickly to keep pace with users' changing needs and expectations.
In the same way, traditional, or legacy, software was not designed to satisfy the more dynamic needs of today's enterprise application users. SLM and PLM independent software vendors now are being challenged to provide a new generation of solutions to satisfy the emerging demands of IoT.
PTC is making a big bet on the IoT opportunity. It wants to be in the forefront of helping organizations create smart products and services, systems and operations.
This means changing the way products and services are designed, so they can provide continuous feedback about how they actually are used. It also means developing more agile design systems and skills to quickly respond to changing customer and market requirements.
Recognizing that it would be very difficult to retool its own operations and retrain its existing staff to respond to the IoT demands, PTC has initiated a bold acquisition strategy to reposition the company.
Not too long after Google acquired Nest Labs and brought attention to the smart homes marketplace, PTC in January 2014 acquired ThingWorx, a small but quickly growing IoT platform provider, for US$112 million. ThingWorx's platform enables organizations to develop software applications that create, connect and track network-enabled products and services.
PTC last August acquired Axeda, a machine-to-machine IoT data lifecycle management company, for approximately $170 million. PTC's latest acquisition is Coldlight, a predictive analytics company, for $105 million.
On the Right Track
While company executives admit they intend to make more acquisitions, they also are aggressively building a partner ecosystem and application marketplace to enhance their IoT capabilities and extend their reach into specific IoT market segments. This is particularly important, because IoT deployments will vary widely across various industries.
Because many of PTC's traditional customers are still trying to understand the business implications of IoT, the company also has embarked on an ambiguous thought-leadership campaign in conjunction with legendary corporate strategist Michael Porter, who authored the highly regarded book, Competitive Strategy.
PTC's efforts have quickly produced some impressive results. It reported that it is on pace to easily exceed its target of 200 new IoT customers during its current fiscal year. It has more than 1.5 million devices connected by its ThingWorx platform. It also has more than 160 partners worldwide, and is working with 250 university programs to train a new generation of IoT professionals.
Recreating itself to become an IoT leader also has meant restructuring its operations. At the same time that it is quickly hiring new people to staff its IoT business, PTC is shedding approximately 7 percent, or 450, of its existing employees worldwide. This is a common yet unfortunate side-effect of corporate repositioning strategies, as we've seen at IBM, Microsoft and SAP, among others migrating to the cloud.
Another indication PTC appears to be on the right path to success, despite the painful reorganization process, is the jump in attendance at its annual LiveWorx IoT conference — from less than 350 people a year ago to over 3,500 this past week.
Interest in IoT is undoubtedly rising. Now PTC and the rest of the IoT industry have to convert the attention into action, help their corporate customers capitalize on the promise of a connected world, and prove the IoT market represents the massive opportunity everyone expects.