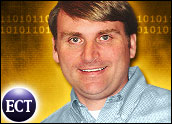 OK, I admit it. I am an avid Boston Red Sox fan. For me and the rest of Red Sox Nation, a three-game sweep of the New York Yankees and four back-to-back home runs is just too good to be true. Baseball is often called the thinking man's game, and I couldn't resist the chance to correlate baseball and Web analytics, which both rely on statistics, data and a deep understanding of your business.
I've been contemplating the association between baseball and Web analytics for some time now, ever since Red Sox Manager Terry "Tito" Francona commented in an interview early this season on how he glanced at the scoreboard to check out an opposing player's batting average. As I sat in Fenway Park last week and soaked in some April baseball, I sorted my musings on analytics and baseball into some coherent thoughts.
Enlisting Corporate Buy-In
Findings from the upcoming Aberdeen Group research report, "Web Analytics: The Crystal Ball of Customer Behavior," reveal that 89 percent of companies surveyed currently use or plan to use analytics as a method to measure corporate goals, such as compliance with sales and marketing objectives and elevating customer experience. This majority group uses analytics data to influence decisions and impact change across multiple business units.
Companies that invest in analytics platforms with the support of senior management have greater success in executing on their corporate goals. Currently, 94 percent of best-in-class (BIC) companies have executive-level sponsorship or are in the process of gaining executive support to leverage analytics as a method to measure and manage business processes across their entire organizations.
This is backed by 89 percent of BIC companies that currently apply or have initiated defined methods for evaluating analytics, such as established benchmarks and acceptable standards to align with their corporate goals. This level of top-down support reflects a corporate culture that promotes an understanding of marketing effectiveness and a unified goal of growing profits.
Sabermetrics = Baseball's Analytics
I relate the corporate mentality of using Web analytics as a management tool to baseball because Web analytics is to business, very much as Sabermetrics is to baseball.
Wikipedia defines "Sabermetrics" as "the analysis of baseball through objective evidence, especially baseball statistics."
Bill James is widely recognized as the creator of Sabermetrics and was hired by Red Sox General Manager Theo Epstein in 2002 as a special adviser to bring his insight and knowledge of baseball statistics. Additionally, the team hired two Sabermetrics gurus to apply statistical analysis to assess the value of players, and to crunch numbers to evaluate potential trades and acquisitions.
This level of commitment on the part of Theo, Dr. Charles Steinberg (the team's executive vice president for public affairs) and the rest of the Red Sox senior management represents a culture of analytics that runs throughout the organization and one that executes business decisions based on data. Best-in-class companies are utilizing Web analytics in this same way and are leading their peers by improving the online customer experience and achieving financial goals.
The Wikipedia definition continues: "Sabermetrics is concerned both with determining the value of a player in a season gone by and with trying to predict the value of a player in the future based on his past performances."
Sounds a bit like evaluating customer lifetime value and applying predictive behavior to anticipate what a customer will do going forward. Seventy-six percent of BIC companies currently use or plan to use Web analytics for behavioral targeting in the near future to understand the value of their customers. Further, analytics data is currently used by 47 percent of BIC companies to predict customer behavior based on the ability to segment customers by profile and model the analytics for success.
Metrics That Matter
Much like Web analytics, Sabermetrics uses key performance indicators (KPIs) comprised of multiple criteria to evaluate performance. A dominant 97 percent of best-in-class companies surveyed have well-defined business processes in place to measure and manage with Web analytics.
Many of the metrics measured by businesses have a direct relationship to common baseball metrics:
Web site traffic volume (measured by 100 percent of BIC) = hits
Average page views per visitor (measured by 94 percent of BIC) = batting average
Conversion rates (measured by 69 percent of BIC) = runs batted in
Percentage of returning visitors (measured by 67 percent of BIC) = on-base percentage
Sabermetrics takes traditional baseball metrics even further by combining factors that reflect performance of a specific function, like batting average, to critical components essential to the success of the team, such as runs scored. Web analytics experts who demonstrate sophisticated processes also use combined metrics to provide more valuable insight to the performance of the business and the ability to meet and exceed corporate goals.
For example, "runs created" is a Sabermetrics statistic used to gain more insight into the offensive value of a player. Although batting average is a good indicator of performance, it measures a player's ability to hit singles, doubles and triples rather than the player's ability to contribute runs to the team. Conversion path analysis metrics, currently used or in the plans for 85 percent of BIC companies, track visitors who arrive at the site, evaluate what they do and capture factors that led to conversion. These metrics provide better insight into the value of the customer and the overall effectiveness of the Web site and are indicative of sophisticated use of analytics data.
How's the View From Your Dugout?
Real-time Web analytics capabilities are currently used by 54 percent of companies that actively measure and monitor activities and customer behavior on their online channels. This number is destined to rise as an additional 30 percent plan to implement real-time capabilities in the near future.
While 88 percent of companies surveyed use management dashboards, only 24 percent currently enable real-time stats on their Web analytics dashboards. I can't help but think of Tito Francona peering out of the dugout and watching his real-time dashboard update on the field while his business decisions, tactics and calculated maneuvers unfold before his very eyes. In his case, a combination of statistics, Sabermetrics and gut intuition determines which batters face which pitchers, and when to make strategic changes to affect the outcome.
Unlike baseball, most business decisions are not made in real-time. While analytics data can influence change in rapid fashion, the decision to replace a pitcher in the eighth inning prior to facing Derek Jeter and A-Rod in the batting lineup is one that few businesses need to make. Many Web analytics vendors offer refresh rates for analytics dashboards as frequently as every three hours, which prompts the question: "How fast do you need your data?" In most cases, batch processing on a regular basis is sufficient.
Making It to October
The end goal for most baseball teams is making it to the play-offs at the end of a long season. Businesses and baseball teams must go through a process of constant measurement and modification to ensure that they are achieving the best results. Although the season for business doesn't end after the World Series, consistent management and the use of Web analytics can significantly impact a company's ability to achieve its corporate goals.
So, as this column goes to press, the Red Sox and Yankees are lined up for another weekend of exciting baseball. I'll be watching and thinking about how baseball and Web analytics have an interesting parallel. If you like what you've read and want to talk baseball or analytics, feel free to drop me a line … or maybe we can catch a game.
---
John Lovett
is an e-commerce research analyst at
Aberdeen Group
. He focuses on e-commerce as it relates to the business environment, including the B2C (business-to-consumer) landscape. Areas of research include e-commerce platforms, search technologies, Web analytics, content and publishing management tools, and transaction engines necessary to conduct business online.
---