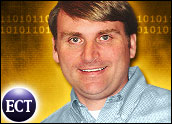 Web analytics usage has reached mainstream status, with 82 percent adoption among companies surveyed recently by Aberdeen Group. However, a vast range of maturity exists regarding analytics process, data analysis and corporate understanding of Web metrics. A fundamental impediment precluding many companies from building a successful analytics program is a lack of skilled employees required to manage, distribute and analyze Web analytics.
There is a good reason for this widespread lack of qualified employees: Web analytics is hard. Nearly one-quarter of survey respondents reported that analytics data is difficult to interpret. Thirty-one percent reported difficulty converting analytics metrics to actionable information.
Although these numbers are relatively small, Aberdeen believes that they reflect an underlying issue: Many companies don't realize the potential for positive impact that analytics can have on their business. In other words, they don't know enough to realize that they have a problem.
Options for Education
At this time, there are four different avenues that companies, analytics practitioners and aspiring Web analysts can take to further their knowledge of Web analytics, train existing employees and gain skills necessary to attain a job in the field of Web analytics:
Vendor-sponsored programs;
analytics consultants, blogs and guru sessions;
community forums and industry associations; and
academic programs.
These options were explored in-depth in a recent two-part series, Analytics University: Part I and Analytics University: Part 2, published by Aberdeen Group in July. This article covers the highlights from the research findings.
Vendor Diplomas, [Insert Vendor Name Here] University
There is a significant need for Web analytics education, and the vendor community is well aware and taking full advantage of this fact. Take, for example: Coremetrics University, Google's Conversion University, Omniture University, Visual Science's former Digital Marketing University, now called "ActiveInsights," and WebTrends' Professional Training Courses. Sounds like an impressive list of institutions, and undoubtedly they deliver value to all of their students and alumni.
These classes typically provide tool-specific training to educate on installation, implementation and integration of their tools to ensure the features and functions are fully utilized.
Although this is a service welcomed by employees and many companies globally, it is a practice that, to a certain extent, is self-serving. All vendors want their customers to maximize the potential of their technology investments, but only about two-thirds are accomplishing the task. This is reflected in the Aberdeen data that shows that 37 percent of all companies feel that they are not getting the full potential from their Web analytics tools.
No Need to Climb a Mountain
The Web analytics industry has recognized several key figures, termed "gurus," who have been instrumental in the development and advances of the field. Yet, rather than sit up on high, these gurus make themselves widely available to the industry and are willing to engage, discuss and ruminate on Web analytics. If you're stuck on a Web analytics issue, visit a guru blog or pick up the phone and call. You will be surprised at how approachable these gurus are — but be warned, their enthusiasm is contagious.
Additionally, the Web Analytic Association (WAA) is an industry organization made up entirely of volunteers committed to promoting and evangelizing Web analytics. The organization has been instrumental in pioneering education in the field of Web analytics and continues to grow with the support of its members. It is a resource for news, jobs, industry events and education. This summer, the WAA introduced a new series of guru workshops to acclimate new entrants to the practice of Web analytics called Web Analytics Association Base Camp. The camp includes one-day workshops focused on introduction to analytics, online marketing campaign measurement and analytics for site optimization.
Blogs and Social Networking Abound
The Web Analytics Forum at Yahoo Groups is a treasure trove of analytics information and a go-to Web destination when seeking out answers to Web analytics related issues. This site allows newbies and professionals to post questions, news, advice and information for all to comment on. What's different about the Web analytics forum is that industry professionals are regular contributors to the site and openly share and exchange ideas.The forum is maintained by the WAA and is open for enrollment to all interested parties. This is a fabulous source of information and insight as well as a great way to tap into the analytics community.
The blogosphere is rich with Web analytics practitioners who take time from their day jobs to muse about all things analytics. Blogs are often a great source of information to learn about analytics topics, increase knowledge and expand resources. A sampling of prophetic blogs and bloggers includes: Lies, Damned Lies… (Ian Thomas), Occam's Razor (Avinash Kaushik), WebAnalytics.be Blog (Aurelie Pols), Web Analysis, Behavioral Targeting and Advertising (Anil Batra), Web Analytics & Affiliate Marketing blog (Dennis Mortensen), Web Analytics Demystified Weblogs (Eric T. Peterson and Judah Phillips) and Web Metrics Guru (Marshall Sponder). Each of these sites can provide hours of education and is likely to rock your notions of Web analytics while teaching you something you didn't know.
Another resource for professionals is the Web Analytics Wednesdays (WAW) series. These international networking events are designed to gather Web analysts, practitioners, vendors and interested parties to discuss analytics in a casual networking environment. Local events are typically championed by an individual and may or may not have a corporate sponsor. Individuals are welcome to host their own WAW events if there is not one already initiated in their area. To attend a WAW event or to learn more visit Web Analytics Demystified.
Virtual Classroom Web Analytics
The most widely recognized academic program for Web analytics is offered by the University of British Columbia Continuing Studies (UBC). The four courses in the program are offered online and facilitate a self-paced method of study with tests and milestones required for completion. The program was conceived and developed with the help of the Web Analytics Association, who, in the spirit of its volunteer committee style, proceeded to enlist support from more than 70 of the greatest minds in the Web analytics world to shape the curriculum.
The first course, Introduction to Web Analytics, launched in October 2005 and sold out immediately according to Senior Program Leader Raquel Collins. The entire program currently consists of four courses, which are required to obtain a UBC Award of Achievement in Web Analytics, which has produced 75 graduates to date. Many of these alumni are already employed as Web analysts, yet others are finding jobs as a result of their new skills.
A Master of Science Degree in Web Analytics?
A new program launched in July by North Carolina State University's Institute for Advanced Analytics will offer a Master of Science in Analytics (MSA) degree. Program director Dr. Michael Rappa believes that the best education he can provide is a foundation of analytics that will span online and offline channels and enable graduates to contribute to building the business processes that make up a foundation for an analytics culture within an organization.
The 10-month graduate program went through a remarkably fast approval process that began in 2006 and attracted 500 prospective students who inquired about admission. Out of the hundred applicants that bid for the inaugural class, 25 were enrolled, which is remarkable for the first year of a new degree program, according to Rappa. What's even more astounding is that major corporations are already seeking to hire the entire graduating class, even before admitting the first student.
In closing, there are resources available for aspiring Web analysts and corporations around the world seeking to advance their Web analytics skills. Whether you choose to enroll in an academic program, enlist in a vendor sponsored training session, join in an industry association or surf the chat boards, the rewards will pay dividends in myriad ways.
---
John Lovett
is an e-commerce research analyst at
Aberdeen Group
. He focuses on e-commerce as it relates to the business environment, including the B2C (business-to-consumer) landscape. Areas of research include e-commerce platforms, search technologies, Web analytics, content and publishing management tools, and transaction engines necessary to conduct business online.
---