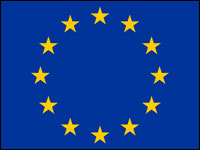 A substantial number of Europeans shop online, but few make purchases outside their own country. The European Commission aims to change that through a broad initiative to create a Digital Single Market for the European Union, announced earlier this month.
One of the 16 steps the EC has taken toward achieving that goal is undertaking an antitrust investigation of the e-commerce sector. The aim is to identify potential anticompetitive barriers to cross-border online trade in goods and services such as electronics, clothing, shoes and digital content.
The EC may open case investigations upon identifying specific competition concerns.
What's Going Down
About half of all European consumers shopped online last year, but only 15 percent of them made their purchases from another EU country, the EC said. Only 7 percent of small and medium enterprises sell cross-border.
Further, businesses and governments aren't benefiting fully from digital tools, and startups and Internet companies are held back from exploring growth opportunities online.
The EU market is the world's largest trading zone. It is worth US$18 trillion, noted Mark Skilton, a professor at the Warwick Business School.
One Market to Rule Them All
The Digital Single Market aims to get rid of regulatory walls and create a single market out of the 28 existing national markets. It contribute about $470 billion a year to the EU's economy and create hundreds of thousands of new jobs.
The Digital Single Market's 16-point strategy is organized under three pillars: providing better access for consumers and businesses to digital goods and services across Europe; creating the right conditions and a level playing field for digital networks and innovative services to flourish; and maximizing the growth potential of the digital economy.
"The overriding goal of the Digital Single Market is to make it easier to buy and sell digital goods and services in Europe," said Daniel Castro, vice president at the Information Technology & Innovation Foundation.
It's good not only for European and U.S. companies, but also for European consumers, because companies will be able to bring products and services to market faster if they don't have to slog through a different set of rules and regulations for each of the 28 member states, Castro told the E-Commerce Times.
Should U.S. Companies Be Afraid?
Is there cause for concern among U.S. companies doing business online in Europe?
The second pillar "is the part that the Google case is addressing, as one high-profile example," WBS' Skilton told the E-Commerce Times.
The EU last month filed antitrust charges against Google over its dominance in Web searches, and opened a formal antitrust investigation into the Android OS.
Some proposals, particularly the one to begin regulating Internet platforms, seem to be based "more on the goal of redistributing wealth from U.S. companies to European ones, and less about pushing back against any specific anticompetitive practices that are harmful to consumers," ITIF's Castro opined.
That said, all is not lost, as the second pillar of the Digital Single Market strategy "is to help rebalance the market so that local and global players can get access to visual transparency over what and who is supplying the service," Skilton said.
If the EU does take action against U.S. firms it finds anticompetitive, "I think it is going to play out as a realignment rather than a hard block," he suggested.
The EC expects to publish a preliminary report on the results of its investigations for consultation in mid-2016. The final report should be published in Q1 2017.