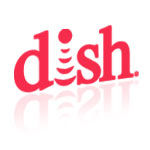 The merger between T-Mobile and Sprint has been dragging on for quite a long time, but it finally may be in the home stretch. To get the deal approved, Sprint and T-Mobile might have to sell off some of their wireless assets to competitors. Many were surprised to see Dish Network's interest. What would this mean for the merger and for the wireless industry as a whole?
Dish Chairman Charlie Ergen has been playing an interesting role in this merger debate. It started with his opposition to the Sprint-T-Mobile merger on grounds that it would be bad for competition. Now, he is making a case for the two companies to carve away part of their business and sell it to Dish. Nice way to play this game from both sides.
My take is simple: Selling off wireless assets to Dish would be a good idea for both the merger and the industry. It could clinch approval for the merger, so Sprint and T-Mobile should love it. Consumers would benefit from having three strong wireless networks instead of two strong and two weak ones.
Sprint has loads of spectrum but a weak track record in sales and marketing. T-Mobile is a marketing winner but has little spectrum. Together, they could be a more powerful third place competitor with industry leaders Verizon Wireless and AT&T Mobility.
Why is Dish interested in wireless? Consider the changes the industry has been undergoing. Years ago, Dish acquired wireless spectrum. It needs to use it, or it risks losing it.
Dish also has been upgrading its satellite-TV offering at a rapid pace to compete with a growing and changing pay-TV and entertainment world. Pay-TV has been evolving over the last decade, and the company faces significant risk if it does not go wireless like its competitors.
So, for quite a few reasons, Dish wants into the wireless marketplace.
Competition Building
There is growing competition in pay-TV. Beyond the traditional wireless leaders, consider how Comcast acquired NBC Universal, or how AT&T acquired DirecTV and Time Warner, renaming it "WarnerMedia." Today, Comcast and AT&T are virtually tied for first place in pay-TV.
Pay-TV is changing, and wireless is playing an increasingly important role. AT&T started a new trend in this area. T-Mobile followed. Going forward, I see other competitors entering this wireless pay-TV space.
Other providers ultimately may head in the wireless pay-TV direction. Think Comcast Xfinity Mobile, Charter Spectrum Mobile and Altice Mobile. They may not be leaders in this area, but I believe they will join the crowd or risk losing the competitive battle.
Whether you are waiting in a car pool line, waiting for a doctor's appointment, or just want to catch up with the news and enjoy some entertainment, taking your wireless TV with you is the way to go.
We already can watch TV on our iPhones and Android smartphones, and going forward we'll be able to watch it on the screens in our car when traveling.
As 5G continues to advance, every pay-TV provider will follow what AT&T started with its 4G signal and move toward wireless mobile TV. Plus, we will see new competitors enter, creating another slice of the pie.
Growth Ahead
Some competitors will be early adopters of wireless pay-TV services and others will come later. Early adopters will win a competitive advantage. Then, over the next few years, we will see this world expand.
The companies that lead the field will reshape the entire industry. Followers also can be successful if they choose the new path. The companies that ignore this trend may not see strong growth until they get on board. In fact, they may see losses.
That's why Dish is interested in the wireless world and may acquire Sprint and T-Mobile wireless assets. It understands the world is going wireless and it wants to remain competitive going forward.
That's why pay-TV competitors like Comcast, Charter and Altice also need to offer wireless pay-TV services. It seems not all of them see the future as clearly as they need to — not yet anyway.
Early adopters create new industries, and ignoring the wireless trend will be disastrous to companies that simply don't believe the transformation wave is coming.
It will be very interesting to watch what unfolds in the next several years. It appears Dish may be making its move and entering the wireless space, just as its larger pay-TV competitors already have done.