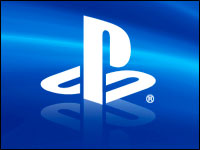 Sony on Wednesday launched its PlayStation Vue streaming service in New York City, Chicago and Philadelphia. A combination of live and on-demand TV with a cloud-based digital video recorder, Vue is available on the PS4 and PS3 in those cities.
Users' favorite shows and channels will be right on the home screen whenever they fire up the service.
Discovery tools help users rapidly filter thousands of shows to get desired content, according to Sony. The DVR lets users save favorite shows and store them for up to 28 days.
The company plans to bring PlayStation Vue to the iPad soon.
Sony Fans Give Love
There appears to be strong demand for the Vue service.
"I can't wait till this is available in Florida and California," commented "KazeEternal" in response to the announcement on Sony's blog. "Stupid excited about this."
Another commenter, with the handle "XJayeXCronikkX," asked why the service was rolled out "only in a couple of cities," while "BruceHut" wanted to know if the service was coming to San Francisco.
It's possible that Sony needs to ramp up the technology to distribute on a nationwide basis so it doesn't overload its infrastructure, speculated Jason Blackwell, a research director at Strategy Analytics.
A limited rollout lets the company "work out the kinks and provide a high-quality service when and if they decide to move into other markets," he told the E-Commerce Times.
Also, there may be issues with sourcing content rights, especially in instances where major broadcasters, such as CBS, may conflict with local affiliates, Blackwell said. This is another issue Sony needs to sort out before rolling out nationwide.
What's Available
Vue offers three bundles.
Access, which has more than 50 channels of live TV, movies and sports, costs US$50 a month. It includes content from CBS, NBC, Fox, TNT, TBS, Fox Sports 1 and 2, the NBC Sports Network, Comedy Central, Cartoon Network, MTV and MTV 2, FX and FXX, and the Food Network. Programming from AMC apparently will be added next month.
Core adds more channels, including regional sports, for $60 a month.
Elite offers a wider breadth of shows from the best channels, according to Sony. Users will get more than 80 channels, including regional Fox College Sports channels, for $70 a month.
"We are seeing very strategic pricing by the content owners to make sure that a la carte type services do not undercut the traditional pay-TV model," Blackwell pointed out.
PlayStation Vue offers a free seven-day trial.
Money Talks
The pricing has raised some eyebrows.
"Just read it's $50 for the basic cable bundle. I can get Direct TV for cheaper with HBO," wrote "wheremyconary."
The price is "too costly to be considered worthwhile," wrote "Joe-TFW." He "can get all but one of the channels listed" while paying less. "The whole point of a streaming system should be to weed out the junk channels no one wants, not force bundle them yet again."
PlayStation Vue is "just cable by another name, with more strings attached and less value," contended "Joe-TFW." And, "if you have an Internet service that has a data cap, then this service will easily throw you over that."
On the other hand, $50 "is not really a bad price as long as the price doesn't increase each year," commented "drpepperdude.100." The competition "double that after the first year."
Consumers "may end up paying as much [as they do for cable] or more for less, depending on how [a la carte] services take shape and how many channels one wants," cautioned Greg Ireland, a research manager at IDC.
Overall, however, "it's good news for consumers," he told the E-Commerce Times. There's "more choice, more options, more companies offering content services — and for those that want to cut the traditional pay-TV cord, it doesn't necessarily mean giving up all the great content."