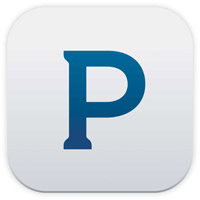 Pandora on Thursday launched Pandora Plus, a replacement for its US$5-a-month Pandora One streaming music service.
The 4 million Pandora One subscribers will be switched over to Plus, which will continue to offer ad-free listening at the same price. However, Pandora Plus also offers an opt-in video advertising feature that lets users skip or replay songs.
Plus also has an offline mode. The service automatically saves the main station a subscriber listens to, as well as the three listened to most recently, for offline access.
If a subscriber's device lose its signal, the app automatically switches to the one of those four stations listened to most recently, and notifies the subscriber.
"Whether a listener wants to take advantage of our enhanced ad-supported experience, our groundbreaking subscription radio service, or our fully interactive on-demand option coming later this year, we have a solution tailored for you at a price you can afford," said Pandora CEO Tim Westergren.
Pandora Plus' rollout on iOS and Android smartphones began Thursday and will proceed in stages, the company said.
Pandora's Deals
Pandora recently signed music licensing deals with several labels. However, Warner Music Group, which includes Metallica, Madonna and other major acts, reportedly hasn't signed with Pandora yet.
That missing piece likely won't have much of a negative impact, though, because "Pandora's the sort of music experience where what you listen to determines what you listen to," noted Michael Jude, a program manager at Stratecast/Frost & Sullivan.
"If you've already defined a music experience, you may miss a few tunes that you would otherwise hear," he told the E-Commerce Times, "but otherwise, the theme you've defined would be the same."
Pandora "is a source of background music that fits mostly into the home or office environment," said Jude, so "you can pick a theme and it just plays a constant stream of the same sort of music."
Pandora's failure to sign up Warner, like other deals, probably "comes down to one of two things — money, or some part of the deal structure that they can't agree on," suggested Russ Crupnick, managing partner at MusicWatch.
However, the deal likely "will get done in a reasonable period of time," he told the E-Commerce Times. "If it's a really big sticking point, perhaps the launch would have been postponed."
Pandora Plus' Prospects
Eighty-seven percent of U.S. smartphone owners aged 18 to 23 who participated in a recent Pew Research survey said they had listened to streaming radio or music services. Forty-one percent of those aged 50 and over had done so.
Globally, streaming music revenues grew 45 percent in 2015, according to the IFPI. Digital music revenues totaled $6.7 billion worldwide.
Pandora "has by far the largest user base and name recognition in the United States, which gives it tremendous potential to convert a lot of people using interactive radio to one of its offerings," said MusicWatch's Crupnick. "For the person who likes free but would like a little more flexibility, they offer [Plus] — and when the consumer is ready, Pandora can now market a much bigger service to them."
Pandora also plans to roll out a $10-a-month on-demand service to compete with Apple and Spotify.
The company's free service has 75 million users.
"Fewer than 10 percent of people take up paid subscriptions in the U.S.," Crupnick pointed out. "There's a tremendous amount of room to grow this paid sector."
Both free and paid usage are growing, and "my guess is [paid usage] will grow 50 to 60 percent in the U.S. this year, but it'll still be in the single-digit percentage of internet users," he predicted.
The trend is toward on-demand services, Crupnick said, and Pandora is targeting that with its coming $10-a-month service.