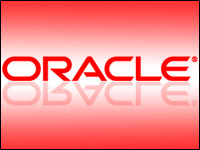 Oracle is taking flak over the in-memory database (IMDB) option in Oracle Database 12c, released publicly on Wednesday.
The trouble began when Kevin Closson, formerly the performance architect in Oracle's Exadata development group, pointed out that the option is turned on by default.
Oracle has denied his assertion.
However, the option is easy to turn on by accident, and it should have a default initialization setting that renders it more dormant, Closson maintained.
Inadvertently turning on the IMDB could be expensive. It costs US$400 per named user and $101.20 for software update license and support; or $23,000 for a processor license and $5,000 per processor for software update license and support.
"I think we can trust Oracle when they say the option's not on by default," said Vincent Brasseur, a director of product management at Flexera Software, who blogged about the high cost of using the option.
What's An In-Memory Database?
IMDBs store data in a computer's main memory, unlike database management systems, which use disks for storage.
An IMDB is one-to-two orders of magnitude faster than DBMSes, because it uses simpler internal optimization algorithms, executes fewer CPU instructions, and eliminates the delay caused by read/write operations.
Applications in which response time is critical, such as telecommunications network applications and mobile ad networks, make heavy use of IMDBs.
Oracle announced the Exalytics in-memory platform back in 2011 and began shipping it in 2012, "but that was more of a general purpose in-memory hardware play," said Charles King, principal analyst at Pund-IT.
The Exalytics servers supported third-party data sources including IBM DB2, Microsoft SQL Server, SAP Business Information Warehouse and Teradata — but "I believe this new solution is purely focused on Oracle database installations," King told the E-Commerce Times.
Accidents Happen
It's "no huge red flag" that Oracle's in-memory option feature, which is separately licensed, is enabled by default, Closson said. For example, other Oracle features such as Real Application Clusters and Partitioning, which are separately licensed, are "sort of on by default."
However, users can unlink RAC to prevent accidental usage, while "there is yet no way I know of to prevent accidental use of the [in-memory option], Closson said.
Grabbing the wrong database initialization parameter file from a repository can unwittingly trigger the in-memory feature, he showed.
"We found on the customer side that sometimes DBAs start using an option and don't realize the organization doesn't have a license for it," Flexera's Brasseur told the E-Commerce Times.
"This happens all the time. You have an option turned on on one server and use it on a second server without realizing that will incur extra charges," he said. "This is where Oracle makes most of its money."
Oracle did not respond to our request to comment for this story.
The Finicky Details of Billing
User responses to an Information Week article bear out Brasseur's contention.
If a DBA runs Medium compression instead of Basic compression when the enterprise has a $5,800 single-processor license on a single CPU 8-core server for Oracle SE One, Oracle will tell the client to purchase the Database Enterprise Edition and advanced Security, raising the cost to $236,000, wrote a user with the handle "License Consulting."
"We've seen Oracle trying to get away with such compliance claims even in situations where the client was able to demonstrate that the DBA only ran compression for testing the feature," the user added.
"I'm leery of any feature that requires users to opt out rather than opt in, since it can lead to just the sort of mistaken use that Oracle's critics maintain," King said, "but the cost of Oracle's new in-memory feature makes it an even more sensitive and critical issue."
Enterprises should clearly communicate licensing terms to their DBAs, Brasseur said, and "constantly monitor their databases to make sure options aren't turned on out of compliance."