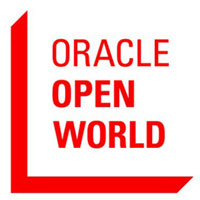 Q1 in any business is the toughest for generating revenue and Oracle is no exception. In its Q1 earnings call it admitted missing by about US$70 million on a $9.2 billion nut: small but consequential. No need to run for the smelling salts though, Oracle has been here before and it's got this.
It should be no surprise, though, because in Q4 any self-respecting salesperson or manager works tirelessly to drain the pipeline and maximize earnings, in order to start Q1 with a bare cupboard. For a company like Oracle, that's a relative concept.
As luck would have it, the company has this little exhibition at the beginning of Q2 that attracts friends and acquaintances from around the world to San Francisco to learn about what it has stocked up on for the year ahead. That's Oracle OpenWorld, and it's happening this week in San Francisco's Moscone Center.
What OOW Delivers
Oracle OpenWorld is a showcase for the latest of everything the company produces. Since it has a soup-to-nuts product list that includes hardware, the autonomous database, cloud offerings, and ways to use the stuff, it's a daunting list, but since this is a piece on CRM I'll concentrate there.
As of this writing I have not been briefed on Oracle's CRM direction. It calls its stuff "CX," as in "customer experience." Generally, I expect things that better manipulate data in an effort to get closer to customers, because that's digital disruption in a nutshell.
For instance, Oracle last year introduced CX Unity, a customer data platform that brings together online, offline and third-party data about customers to feed analysis of their behaviors. The result is better understanding of their needs and intentions, the better to target them with offers and next-best ideas or actions. A tool like this is valuable in all parts of CRM, from sales and marketing to providing customers with the best support options.
Autonomous Database Revolution
Also think about the autonomous database, because it is revolutionizing the industry from CRM to human resources to supply chain and anything in between. The autonomous database is a significant commoditization of IT, not only because it removes much of the administrative labor associated with keeping your databases up, but also because it provides an important hedge against all of the forms of hacking from competitors and other bad guys in industry and international affairs. Parenthetically, I have to ask why the Pentagon turned down this technology in its ongoing and highly litigious $10 billion JEDI procurement process.
OK, back to news. The autonomous database is self-patching, of course, meaning users no longer need to wait a year or more between when a security patch is issued and when they get around to installing it. All of this runs best on Oracle hardware, which enables better encryption and faster database operations, partly because virtually all of a business' data is in fast memory rather than relatively slow disk drives. So, I expect more news about the hardware-software connection. You can get both by signing up for Oracle's cloud services, and many businesses are doing this.
The autonomous product set and cloud services aren't fully built out because they never will be — that's just the nature of innovation. It's possible that this year we'll see some change of focus from new product announcements to introducing more incentive programs that get even more businesses involved with the newest products.
Along that theme of more, I am personally having many meetings with customers who have implemented the new products and lived to say they're thriving. This includes NetSuite customers, and I'll be reporting back.
Competition and Cooperation
Also, I wouldn't rule out some news-stealing, headline-making announcements from competitors — not that it's never happened before (it has). Some alliance or multi-party product announcement is certainly possible because it's a big industry. But, hey, this could go either way. In years past people like Marc Benioff have appeared on stage at OpenWorld, and Microsoft and Oracle are developing increasingly close ties supporting interoperability between their platforms, so there's potential.
That last bit might have legs. If you read this space from time to time, you will recognize my interest in how some of the more recent announcements from the big tech providers are beginning to resemble how an oligopoly-based general-purpose IT utility might form to support changing market demand. So it's not completely out of the question that intramural competition might give way in a small measure to some announcements of cooperation. Stranger things have happened.
Regardless, it will be three days of drinking from a firehose, and perhaps some parties, and not a moment too soon. Those aforementioned salespeople need something to sell.