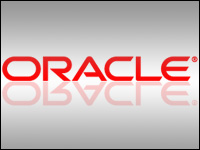 Oracle on Wednesday announced what it described as the industry's broadest cloud strategy, outlining a vision of offering customers a soup-to-nuts cloud solution.
The development has been seven years in the making, involving relentless engineering and innovation, key strategic acquisitions, and billions of dollars in investment, Oracle CEO Larry Ellison said.
The strategy marks a change in approach for Oracle. In his keynote speech at Oracle World 2010, Ellison had said the term "cloud computing" drove him crazy. He has disparaged the cloud computing concept for years.
However, "We've been prepared for [cloud computing from Oracle] for a long time," Carl Olofson, a research vice president at IDC, told the E-Commerce Times. "Whenever Larry attacks anything, it's because he doesn't have something in that realm yet, so he wants to denigrate it as much as possible."
The cloud announcement "is a modification of Oracle's existing strategy, and this strategy will likely evolve annually going forward," Rob Enderle, principal analyst at the Enderle Group, suggested.
Oracle's Approach to the Cloud
Oracle Cloud will be based on enterprise-grade infrastructure, including Oracle Exadata and Oracle Exalogic. Exadata is a database appliance — a server designed specifically for the Oracle database — that was created jointly by Oracle and then partner HP, and released in 2008. Exalogic is a hardware and software platform for enterprise systems released in 2011 that complements Oracle Exadata. Together, the two provide a complete cloud-in-the-box, Oracle said when releasing Exadata.
Oracle Cloud Platform Services, also announced on Wednesday, will include database services, Java services, Web services, Motile services, Sites services, analytics services and Oracle Cloud Application Services.
The Cloud Application Services will include ERP services, human capital management (HCM) services, talent management services, sales and marketing services and customer experience services.
Oracle also announced Oracle Cloud Social Services. This is an integrated social platform that will consist of the Oracle Social Network, Oracle Social Data Services, Oracle Social Marketing and Engagement Services and Oracle Social Intelligence Services.
Oracle's move to the cloud was foreshadowed back at Oracle OpenWorld 2010 when Edward Screven, Oracle's chief corporate architect, stated that the company would deliver Oracle Cloud Office, a suite of office apps.
"This [cloud announcement] is more detail on the services and apps included, and the Social and Insight services," Bill Hostmann, a Gartner analyst, told the E-Commerce Times.
What's New in Oracle Cloud
"The main new thing here seems to be the availability after some seven years of development of Fusion apps that can be hosted on or off premises or on hybrid clouds, and a layering of social functions, including features from last week's Collective and Virtue acquisitions," Charles King, principal analyst at Pund-IT, told the E-Commerce Times.
Oracle Fusion is middleware. Oracle Fusion Apps consist of the integration of the best features of apps from PeopleSoft, Siebel and Oracle's own e-business suite. Oracle released Fusion apps in 2011.
The social dimension, offered as Oracle Social Service, is new, IDC's Olofson said. "The idea is, by building in something that looks like a cross between Facebook and Twitter into your application, you can increase collaboration and lateral thinking." It's the virtual equivalent of the water-cooler conversations in the office for telecommuters. The idea itself "isn't just an Oracle idea, SAP and other people have talked about it."
The other dimension to Oracle Social Service is that it lets enterprises capture and analyze social media, but that wasn't fully explained in Oracle's announcement, Olofson stated.
Fencing in the Customer
By delivering everything from the physical infrastructure to the apps for the Oracle Cloud, the vendor is "going for its traditional lock-in," Enderle told the E-Commerce Times. Customers won't be able to migrate to other vendors, and "this is at the core of both Oracle's strategy and of their current dispute with HP."
This lock-in approach is "tactically incredibly powerful because once you're on Oracle software, it's incredibly hard to move on," Enderle said. "That will give Oracle a level of account control that IBM once referred to as 'selling air.'"
An Oracle spokesperson was not immediately available to provide further details.