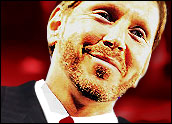 Oracle released its 2007 first quarter fiscal results late Tuesday showing soaring corporate profits that reflect considerable market share gains in the business management software field, according to the company.
President and CFO Safra Catz said Oracle was in excellent fiscal shape and has exceeded all forecasts. "We delivered strong revenue growth across all product lines and geographies," she said. "We are now in year three of our five-year plan targeting EPS (earnings per share) growth at 20 percent per year."
Overall, Oracle's GAAP (generally accepted accounting principles) earnings rose 13 US cents per share compared to the same quarter last year, according to figures released after the stock market closed Tuesday. The first quarter total GAAP revenues were up 30 percent to $3.6 billion, while quarterly GAAP net income was up 29 percent to $670 million.
Software Base Growing
Oracle officials said the first quarter marked the second consecutive period that growth in applications new license sales bettered 80 percent.
"We're rapidly taking applications market share from SAP," said Oracle President Charles Phillips.
In addition, total GAAP software revenues increased 29 percent to $2.7 billion with database and middleware new license revenues up 15 percent. Also, services revenues rose 33 percent to $846 million, compared to the same quarter last year.
First quarter non-GAAP earnings per share were up 24 percent to $0.18, and non-GAAP net income was up 26 percent to $931 million, compared to the same quarter last year.
Strategies Working
In a Webcast conference call announcing the Q1 report, CEO Larry Ellison attributed the rosy financial picture to strategies designed to boost Oracle's service-oriented architecture, or SOA, offerings. He said the decision to develop a foundation of standards-based middleware products that took customers beyond enterprise resource planning was clearly paying off.
Ellison credited this strategy for helping Oracle gain market share against arch-competitor SAP. He said Oracle's Fusion middleware product gained 30,000 new customers this year.
"We integrated a lot of our product line this past year. We saw an 82 percent customer upgrade in response to a better value," Ellison said.
Oracle's strong bottom line was attributed in part to the successes of 275 new patents and 150 industry awards for the company's products and services, he added.
Enhanced Middleware Key
"Traditionally, software companies build their own architecture for middleware, but Oracle is in the forefront [of] a new trend in using open standards such as Java," Ellison added.
Business middleware products need to be standards-based and offer enhancements that provide complete sets of tools. Oracle spent the last two years working to achieve those goals, he said.
Referring to Oracle's recent purchase of customer relationship management giant Siebel and other software firms, Ellison boasted that Oracle's business acquisitions program has positioned the company ahead of the competition. He said that plan will continue.
"We believe our acquisitions strategy is working, as we continue to gain market share," he concluded.