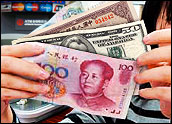 Seeking to supplement the dramatic falloff in demand from the world's retail and wholesale giants in the wake of the global recession, more manufacturers than ever before are turning to international e-commerce to find and attract new buyers.
As more and more China-based manufacturers raise their online profiles, smaller merchants may be finding the temptation of huge profit margins increasingly difficult to resist. Yet dealing directly with unknown suppliers can be a challenge even locally — so how can online merchants ensure that buying from China is simple, safe, and profitable?
Where Everybody Knows Your Name
Much like finding the local bar where the overall setting makes you feel welcome and comfortable — and happy to keep returning — seeking out trade relationships online will first require a virtual tour of the 'hood, as it were. Before setting off, it will be helpful to know that the kinds of places you are likely to encounter will largely fall into two core categories:
Directory Listings: These sites catalog a large list of suppliers offering a huge variety of products. Listed vendors are usually authenticated and verified by the host platform to ensure legitimacy. Using these third-party directory sites, buyers can access the contact details of sellers — much as they would with a phonebook — and establish a relationship directly.
Transactional Marketplaces: Transactional platforms also provide directory listings of vetted suppliers, but they go much further than just being an electronic "yellow pages. They offer buyers the option to make purchases using an internationally recognized payment service. Such services may also offer the added assurance of escrow, meaning that they act as a third-party holding payment from the seller until the buyer confirms satisfaction with the delivery. Purchasing from good transactional sites should, in theory, function much in the same way as buying a book from Amazon — and also provide additional peace of mind.
The Jukebox Reveals All
The setting seems right, but how can you tell the type of clientele the bar will attract? You go straight to the jukebox. While in your local watering hole the tunes will give a good indication of what to expect from the service and patrons, wholesale trade sites based in China will have equally revealing mechanisms, all designed to give the buyer a better idea of the seller they are dealing with:
Check the Feedback: Online platforms generally have their own feedback system designed to give existing buyers a method to reward or punish sellers based on the success of their transaction. eBay and Amazon also use such methods for consumer purchases. As the buyer ratings accumulate, sellers will generally acquire a more reliable feedback score. Most sites also offer a comments section to allow buyers to explain their experience with each seller. The comments section tells a story about attitude, credibility, and the extent to which that seller is really focused on building a good reputation.
Plan for the Worst: Just like doing business closer to home, sometimes a deal isn't going to work out the way you'd hoped. Key to whether this puts you off for life or serves only as a minor setback and lesson are the safety procedures put in place by the host platform.
If you are using a directory site, thoroughly check the verification procedure and inclusion criteria. Due to the fact that trade happens without using the platform as a mediator, the obligation of the host provider does not cover the trade itself — so make sure you are happy with the selection process used.
If you are using a transactional site, check the vetting criteria as well as the dispute-resolution systems. Buyers should look at the dispute-resolution processes from a practical angle, but also as an indication of the importance the platform places on aiding successful trade.
Getting the First Round In
Starting, growing and evolving your business usually involves an element of risk. Deciding to source directly from China can seem like an all-or-nothing adventure — great prices, quality products, carefully screened suppliers, and convenient logistics may calm most of your doubts, but there are still a number of methods that can further ensure that your first trade isn't your last. After all, no one likes getting stuck with the bill:
Start with a small order: The days of "go big or go home" are behind us. In this economic climate, testing a new vendor with an initial order ensures not only that they do what they say they will do, but also that you'll avoid painful losses if they don't.
Don't immediately replace your existing suppliers: They may have their issues, and you can probably get it for less in China, but weaning yourself off your existing suppliers slowly and deliberately is a smart way of keeping your own site delivery reliable. New relationships often go through growing pains — and while that is happening, it may be comforting to have a constant. A good way to introduce new suppliers is to add a complementary product to your existing range. This has the added benefit of testing your customer base and potentially growing your offering.
Use a secure payment service: We all want to make sure our money is going to the correct people and not being lost along the way, which is why using a reputable payment service provider (PSP) is essential. PSPs like PayPal also have strict criteria in terms of the partners they chose, favoring those who take a hard line on counterfeiting.
The Payoff
So, why go to all the trouble? Let's face it: As small business people, we are in it for the competitive edge. When the barman recognizes you over a crowd of newcomers and passes you your "usual" without your having to wait — it feels good. Going directly to China for wholesale products can also push your businesses to the front of the line:
Cutting out the 'middleman': If you are currently sourcing locally, then your contact is probably getting the goods from another supplier and passing on his fee to you. Direct contact with China means there is no one else taking a piece of the cake — which allows you to increase your profit margin or pass the savings on to your customers.
Staying ahead of the curve: Buying directly from China will prove to be the near- and medium-term trend for online merchants, simply because buying a small volume at a high frequency is one of the simplest and most obvious ways to drive down costs and increase market competitiveness.
---
Diane Wang
is the president and CEO of
DHgate.com
, a global business-to-business sourcing platform. Wang was one of the founders of Joyo.com, a China-based online retailer that was acquired by Amazon.com. For more of her entrepreneurial insights, visit
The Gate Way Blog
.