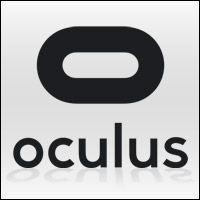 It took a hacker just a day to come up with a workaround for the platform update Oculus released last week, which blocked users from running the company's games on rival virtual reality systems.
Version 1.4 of the Oculus App blocked a hack from LibreVR called "Revive," which allowed users to play Oculus games on rival systems, including the HTC Vive and Valve.
A day later, the Revive developer found a way to work around the digital rights management included in the Oculus patch.
"I still do not support piracy," said the developer, who asked users not to use the workaround for pirated copies. "I really didn't want to go down this path, but I feel there is no other way. This release bypasses the Oculus Platform DRM in Unreal Engine games, so the entitlement check doesn't fail because the headset isn't connected."
LibreVR insists that it does not support piracy.
A Matter of Trust
"This is a hack, and we don't condone it," said Oculus spokesperson Eric Schumacher.
"Users should expect that hacked games won't work indefinitely, as regular software updates to games, apps and our platform are likely to break hacked software," he told the E-Commerce Times.
The blowback may prove to be not only a technical defeat for Oculus but also a trust breaker between the company and its customer base. Last year, company founder Palmer Luckey posted on Reddit that he would not resist users' attempts to try out Oculus games on rival headsets.
"If customers buy a game from us, I don't care if they mod it to run on whatever they want," he said, adding that it was not his goal to lock customers into Oculus hardware exclusively.
The US$600 price tag for the Oculus system may have led users to try to experience the company's games on less-expensive systems from rivals.
Expect This Again
This was be the first major attack on the Oculus system, but it likely won't be the last.
"The arms race between hackers and OEMs has been going on for decades," said Lewis Ward, research director, gaming, for IDC. "No platform is secure. The real question is how many hackers are targeting a given platform and how badly they want to break the DRM scheme."
Oculus is "the equivalent of a newborn" in this environment, and it may take years for it to bulletproof its system to provide the same amount of protection as the average consumer-oriented tech product, he told the E-Commerce Times.
From a business standpoint, Facebook should be driving the bus on the business model for Oculus, Roger Kay, founder and principal of Endpoint Technologies Associates, pointed out.
Facebook in 2014 paid $2 billion in stock and cash for the red-hot startup.
"From the point of view of Facebook owning Oculus, really they should want to maximize the sales of Oculus for themselves," Kay told the E-Commerce Times. "I think that's a business decision."