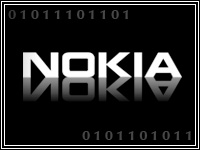 Nokia on Wednesday announced its return to the mobile phone and tablet business in connection with a larger agreement by Microsoft to sell its entry-level phone business toHMD Global andFIH Mobile for US$350 million.
Under the deal, Microsoft will sell its Hanoi, Vietnam, manufacturing facility to FIH Mobile, a unit of Hon Hai/Foxconn Technology Group. Workers will be given the opportunity to work for FIH Mobile or HMD Global, according to Microsoft.
Nokia will grant HMD, a newly formed company, the exclusive global license to create Nokia-branded phones and tablets for the next 10 years and will receive royalty payments from HMD for sales of those devices, covering both brand and intellectual property rights.
HMD plans to invest more than $500 million over the next three years to support the global marketing of the Nokia devices, which will be paid for by investors and profits from the new business.
"Today marks the beginning of an exciting new chapter for the Nokia brand in an industry where Nokia remains a truly iconic name," said Ramzi Haidamus, president of Nokia Technologies. "Instead of Nokia returning to manufacturing mobile phones itself, HMD plans to produce mobile phones and tablets that can leverage and grow the value of the Nokia brand in global markets."
HMD will be led by CEO Arto Nummela, a former senior executive at Nokia and the head of Microsoft's mobile device business in Asia, the Middle East and Africa. Florian Seiche, senior vice president for Europe, sales and marketing at Microsoft Mobile, and also a former Nokia executive, will become president.
Nokia's Long Game
Nokia found a strategy to get its name back into the mobile device business when faced with competition from brands such as Apple, Samsung and Google, which have dominated the mobile landscape in recent years, analyst Jeff Kagan said.
"After selling their failing handset business to Microsoft several years ago, Nokia has been trying to re-enter the marketplace," he told the E-Commerce Times. "Unfortunately, to date, they haven't really created any growth waves yet."
Nokia has been stuck in a noncompete situation since the sale of its phone business to Microsoft in 2013, according to a report by IHS Technology. The company's goal was to re-enter the business in a way that required much less capital investment and reduced risk.
Feature phones represent a declining market, with only 400 million units shipped worldwide in 2015, the report said. However, Nokia still has a great deal of brand recognition, and HMD likely will target emerging markets under the new relationship.
"Nokia is looking to get a fresh start back in the mobile device space by switching to Android, the most popular mobile OS on the market," said Todd Day, mobile and wireless communications senior industry analyst at Frost & Sullivan.
The company likely will pursue smartphones and wearables, he told the E-Commerce Times.
Uphill Battle
The devices "will have the most appeal in countries where the Nokia brand is strong," said Ian Fogg, head of mobile analysis at IHS Technology and coauthor of the firm's report.
The company struggled in the U.S. market even when it was far ahead in the mobile phone space, he told the E-Commerce Times.
"It is very unlikely that Nokia will be able to revive its business in the U.S. market. In fact, the U.S. is probably the last market where they would be successful," said Annette Zimmermann, research director for personal technologies at Gartner.
"The brand has never been strong in consumer minds in the U.S., and it would take very good carrier relationships for them to get back into the market. I am not sure that carriers would bet high on the Nokia phones," she told the E-Commerce Times.
"There are other markets where Nokia may have a chance — for example, in some emerging markets where the brand is still well-known due to the feature phones they are still selling there," Zimmermann said.
"My overall opinion of this strategy is that it is a total uphill battle for them as there are so many other brands, and the Nokia brand has lost appeal over the last years," she added.
Microsoft Hangs On
Microsoft will continue to develop Windows 10 mobile and support Lumia phones, including the Lumia 650, Lumia 950 and Lumia 950 XL, as well as phones from original equipment manufacturing partners including Acer, Alcatel, HP, Trinity and Vaio, the company said.
"For Microsoft, it doesn't make much sense to continue with a feature phone business. Their focus is Lumia for enterprise, so feature phones with a Nokia brand name are not really complementary," said Zimmermann.
The move represents another failure by Microsoft to make a mark in the mobile device market and basically leaves the company as a marginal player going forward, the IHS report said.
Feature phones made up 87 percent of mobile phone shipments during the first quarter 2016. However, Microsoft shipped only 2.3 million smartphones, a 70 percent drop from the year-ago quarter, according to IHS.
"Microsoft is still pursuing a dual mobile Windows strategy [to] have its own brand of phones and license the OS to others," Fogg said.
The deal means Microsoft will rely on other manufacturers to produce its smartphones going forward, he said.
Microsoft "lost the battle in the consumer market worldwide," Zimmermann said. "I don't see a partnership down the road either as none of the OEMs are interested in licensing Windows 10 for phones. They are all happy with Android, so why would they use Windows Phone at some point?"
The Microsoft deal is expected to close during the second half of 2016.