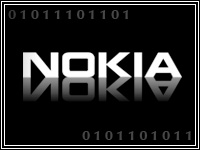 Nokia will testArtemis Networks' pCell technology, which promises speed boosts in bounds for wireless broadband without requiring new handsets, the companies announced Monday.
Nokia plans to work with wireless carriers to test the technology in the U.S. and other countries starting in 2016.
It has entered into a memorandum of understanding on pCell tech with Rearden, parent company of Artemis. The companies jointly will develop a proof-of-concept of pCell for Nokia's network partners.
The technology has been proven to boost 4G LTE capacities by more than 50 times, Artemis said.
It will in launch in high-density areas such as ballparks and office buildings next year. From there, deployment will expand to advanced services that include high-density WiFi and 3-D location services.
Artemis, launched by WebTV co-founder Steve Perlman last year, has been looking for partners to take a chance on its pCell tech. In Nokia, it has found a partner with a wireless infrastructure that serves nearly 5 billion subscribers.
"Nokia immediately brings to Artemis scale and access to the largest wireless operators in the world, and to the operators confidence that Nokia can deploy, integrate and maintain pCell, just as they do with their current wireless infrastructure," said Perlman, CEO of Artemis.
The partners already have been collaborating with Tier-1 mobile operators. Their first collaborator has finished its technical due diligence with the pCell tech and has planned a trial with Nokia and Artemis at the start of 2016.
"Trials, followed by full deployments with other Tier-1 mobile operators, venue operators and enterprise, are expected," Perlman told the E-Commerce Times.
The pCell Promise
Each pCell is just 1 centimeter in size, allowing mobile network operators to set up enough pCells to address each smartphone that wanders within range.
pWave radios synthesize the pCell, and, as counterintuitive as it may sound, they interfere with each other to relieve congested networks and allow the cells to enjoy every band of a network's spectrum, Artemis said. That makes for markedly better performance.
The analysts at Counterpoint Technology Market Research call this "constructive interference," said Neil Shah, research director of devices and ecosystem atCounterpoint.
"While this technology has been worked on for more than a decade, Artemis is now on the verge of reaping returns with scale-driven commercialization, partnering with Nokia Networks, one of the top two network infrastructure companies in the world," he told the E-Commerce Times.
Practical Challenges
It has promising lab results, but it's practicality has yet to be proved, Shah said. The algorithm fueling its "conceptual architecture" will have to be refined dynamically to address the millions of other connected devices beyond smartphones, which will have different capacities and requirements for throughput.
"Secondly, the seamless hand-offs are also the most critical part, which would be practically challenging. The next challenge also would be carrier certification and interworking with different vendors and their equipment, so standardization route would be the key," he said.
Right now, every carrier needs solutions to address data congestion, according toJeff Kagan, wireless industry analyst. That's evident at big events, when lots of users turn large open areas into tight venues,.
"This is a bold attempt, and I salute Steve Perlman, Artemis and Nokia for this new attempt," he told the E-Commerce Times.
"This is what we need more of in order to solve the growing congestion problems as the wireless networks become taxed more by users year after year," Kagan said. "Whether this really works or not is the question, and we'll just have to take this one step at a time."