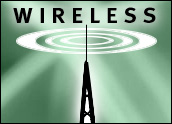 Big news: The new wireless world in the United States, which has been led by AT&T Mobility, Verizon Wireless, Sprint and T-Mobile, will stay exactly the same. That's right — Iliad no longer is interested in T-Mobile. There will be no changes — for now, anyway. So can we finally forget about all the merger distractions and focus on competing again? Please!
There has been so much merger distraction over the last year or two surrounding the U.S. wireless marketplace that not enough attention has been paid to actual innovation, growth and plans for the top four wireless carriers and the entire industry.
So where do we stand today and what's coming next?
Who's Losing Customers?
Both AT&T Mobility and Verizon Wireless are still in the No. 1 and 2 positions. Based on the good performances of both, I don't see that changing. They are both very active with innovation. They are growing — and moving into new areas of growth as well.
Both Sprint and T-Mobile have been suffering during recent years. However, both are re-engineering their companies and expectations are getting stronger.
Sprint, which is No. 3, is just starting its recovery. It is under new ownership and has a new CEO, and there are quite a few changes going on at the carrier. I would not be surprised if we begin to see the same kind of growth and recovery as we suddenly are seeing at T-Mobile.
T-Mobile, which is No. 4, started its recovery a year ago and has been growing at a healthy clip. It was in terrible shape for years but has begun its recovery.
So if Sprint and T-Mobile are recovering, where are their new customers coming from? Initially, the thought was that customers would come from AT&T and Verizon, but that does not seem to be the case. AT&T and Verizon continue to show strong business.
Could it mean that Sprint and T-Mobile growth is coming from smaller carriers in the space — like U.S. Cellular, C Spire Wireless, Tracfone and others?
We'll have to keep our eyes on this space for more clues. Things are just starting to get interesting.
Different Strokes
There is an interesting distinction between wireless carriers. Some offer wireless as part of a larger bundle while others offer wireless as their main course. Others are expanding to offer wireless as part of a new kind of bundle.
Example: AT&T and Verizon are the two largest telecommunications carriers in the United States. They offer all kinds of services from wireless to telephone, Internet, television using IPTV, and many other new businesses as well.
In fact, AT&T is also very aggressive at rolling out its ultra-high-speed Internet service in a growing list of cities nationwide. This is a game-changer in many respects.
Local phone companies like CenturyLink want to be a player as well. Windstream, while still wireline only, continues to expand.
Sprint and T-Mobile are strictly wireless carriers. Keep your eyes on these two as rapid growth could be in the cards going forward.
C-Spire is a company that, while small and offering services only in a limited area, still is growing by adding services. It offers wireless, but also is building out a wireline high-speed Internet in a few Mississippi cities.
Other companies also are installing high-speed Internet in certain markets — like Google, and some in the cable television industry, which is struggling with losses caused by new competition.
More Pie
So as you can see, things are changing. The speeds of wireless Internet continue to increase, and there is a growing number of apps, which users are starting to love to use. That means change will continue in the coming years.
Competitors in the space look like they will continue to expand their offerings. However, all competitors are not created equal, as you can see. There are definitely different slices of the pie.
However, don't let that fact lead you to believe that growth is not there. On the contrary, I see rapid growth opportunities for all competitors. It's just a different kind of growth, depending on the company.
Of course, each competitor must make all this come true — but it's good to clear all the merger activity off the table so we can focus on the industry changes that are occurring right now. That's the exciting part.