Nintendo shares fell 9 percent on Thursday, and partner DeNA's stock dropped 15 percent afterNintendo announced that it would wade into the mobile waters next year with social mobile app Miitomo.
Based on the Mii digital avatars made popular by the Wii, Miitomo will seek to connect players through trivia, Nintendo President Tatsumi Kimishima said in an investors conference call, according to The Wall Street Journal.
The app, due to launch next March, will be a free-to-play game that will include add-ons that people can buy. Players will engage in social trivia with friends and new acquaintances.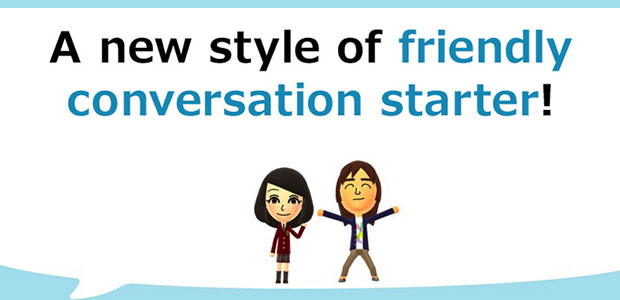 Miitomo will be the first of five mobile apps that Nintendo andDeNA will mint before March 2017.
Market Misfire
As the details of Nintendo'smobile aspirations began flowing earlier this year, the expectation was that the company would publish its first mobile game by the end of 2015. There also was hope that it would kick out its mobile initiative with characters from some of its iconic franchises, such as Zelda and Mario.
As evidenced by the stock market's reaction, it let down consumers and investors on both fronts.
Any reaction to play on mobile by an "industry behemoth" is "premature," without having played the game, reasoned Joost van Dreunen, CEO ofSuperData Research.
"Here is a company that moves at its own pace and has consistently done so successfully," he told the E-Commerce Times. "Certainly, mobile presents an opportunity, but Nintendo is not the type of company that follows trends — it sets them. To speculate based on a single mobile game that isn't even out yet is silly."
Nintendo delayed the mobile game's release to ensure that it had proper lead time to explain and market Miitomo, it said.
"As a title, Miitomo seems interesting and recognizable enough for it to provide a good test case for Nintendo," said van Dreunen. "I expect more spectacle from the titles emerging from the partnership with DeNa."
Mii and Mario
The Mii avatars and the Mii-verse were the jumping-off point for the world of Wii. The social component, which will bring smartphones and tablets into Nintendo's ecosystem, could serve as a similar launchpad for the type of Mario and Link-filled dreams dreamed when the company finally revealed its mobile intentions.
Still, Miitomo "looks like a solution that looking for a problem," said Roger Entner, principal analyst forRecon Analytics. Mario is one of the most iconic characters in the world and he needs no introduction.
"It's another social network," he told the E-Commerce Times. "Do we need another social network? Will it have some usage for the people that play games on the Nintendo consoles? There's no widespread adoption in the cards."
Despite expressing doubts about the adoption and utility of Miitomo, Entner is hopeful for Nintendo's mobile initiative.
"I think the smartest thing they can do is bring their games and their and IP to existing platforms, not necessarily bringing them to new ones," he said. "I think the market has been largely settled, where there's a lot of focus on apple on android tablets — that'd be a much easier sell than bringing them to new platforms."