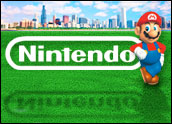 Nintendo not only has embraced the idea of releasing its iconic intellectual properties for mobile devices, but also is planning to base its next videogame console on a version of the Android operating system, according to Nikkei, a Japanese-language business publication.
The outlet recently was proven right after reporting that Nintendo planned to expand to smartphones and tablets.
This time around, the publication claimed an inside source revealed that Nintendo's next console, code named "NX," will run on Android.
The company initially had little to say about the rumor.
"We cannot comment on … articles which are mainly comprised of information that the reporters allegedly obtained from an 'an anonymous person concerned' as well as the reporters' opinions and speculations based upon such information," Nintendo told the E-Commerce Times in a statement provided by company spokesperson Ashton Shurson.
However, the company apparently told The Wall Street Journal that there was no truth to the report.
If there is any foundation to the rumor, in spite of Nintendo's protestation, it's unlikely that the new console would be based on the version of Android maintained by Google. It's more likely that Nintendo would develop and maintain its own version of the open source OS, along the lines of CyanogenMod and OnePlus' Oxygen OS, both forked variants of core Android.
NX: Next Generation? Nintendo Cross Platform?
There has been speculation that the "NX" code name alludes to Nintendo's efforts to tie together its gaming hardware and invite mobile devices, smartphones and tablets into its ecosystem. The "X," or cross, references the console's reach across platforms, while the "N" stands for Nintendo, some have speculated.
Nintendo earlier this year confirmed that it had a new console in the works, when it announced its decision to go mobile via a partnership with developer and publisher DeNA. However, it also said it wouldn't share more information about that console until 2016, indicating there was much more work to be done before it would be ready for market.
At this stage early stage in development, and with news of Nintendo's Android ambitions emerging from a single source, it's a toss-up as to whether the report is true, Superdata CEO Joost Van Dreunen told the E-Commerce Times, prior to Nintendo's reported denial.
On one hand, this may just be one of several avenues the company has been exploring, he said.
"On the other hand, it is very possible in the games industry that a project is abandoned before it sees the light of day, no matter how far along it is," Van Dreunen observed. "The industry is littered with half-finished software and hardware projects."
Be Together, Not the Same
The Nikkei story was spotted by NeoGAF user duckroll, who interpreted the report and concluded that Nintendo allegedly has grown weary of watching developers skip over its consoles.
"The company has been losing third-party support for years, and this is a clear move to reverse that trend," Superdata's Van Dreunen said. "If the rumor is true, I'm all for it."
The release last week of the Humble Nindie Bundle is a great example of how a powerhouse like Nintendo can embrace innovative content and still retain control over its platform, he suggested.
Nintendo released its Humble Nindie Bundle of games via charitable gaming organization Humble Bundle, which packages downloadable games and offers them at prices that are fractions of what they would retail for as a whole.
In a year in which the company has decided to support mobile devices, has lent its closely held IP to a third-party developer (DeNA), and has embraced the indie bundle trend, moving to build on the Android OS to attract more third-party development would seem to fall in line with the new Nintendo strategy.
Yet if the rumor should turn out to be true, the Android OS may be the big winner — and Nintendo's decision to embrace the mobile OS might even be a bad thing, said Rob Enderle, president and principal analyst of the Enderle Group, in a discussion prior to Nintendo's rebuff of the Nikkei rumor.
A console with Android DNA would lower the overhead for developers, but Nintendo has lost its relevance — and that is what it really needs to fix in order to succeed, he told the E-Commerce Times.
Nvidia has entered the space with its Google-backed Shield set-top box, adding "another competitive issue," Enderle noted. "In effect, they help validate Android as a gaming platform, but Nvidia is better positioned to benefit from that validation."