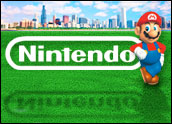 Nintendo has reached an agreement that will see its beloved intellectual property finally arrive on mobile devices, CEO Satoru Iwata announced Tuesday at a hastily called briefing.
Mobile publisher DeNA and Nintendo have entered a capital alliance, in which they'll trade a portion of their stock and develop games for smart devices. Nintendo will acquire 10 percent of DeNA's outstanding shares and will tender about 1.24 percent of its own.
Something for Everyone
"DeNA is a competitive player in a variety of different businesses and has world-class know-how in the Internet business field," Nintendo said in a statement provided to TechNewsWorld by spokesperson Lisa Fernandez.
Nintendo also announced that it's planning to release new hardware, codenamed "NX," and to unify its living room installed base with a digital service that reaches the Wii U, 3DS, smart devices and PCs.
"As consumers enjoy the unique kind of gameplay found only with Nintendo via a smart device, they will have the opportunity to explore even more premium experiences on Nintendo's dedicated video game platforms," the company said.
While new titles or new iterations of current ones will arrive for both consoles and mobile devices, Nintendo won't try to make its gaming experiences uniform across all devices, according to Iwata. Tablets won't be receiving ports of Donkey Kong Tropical Freeze or Mario Galaxy 2, or any other console title.
"Nintendo will release the content which will be suited for playing on smart devices," the company said. "If we can produce Nintendo-like content that can be only offered by Nintendo, we have come to believe that we will be able to expand our business while keeping the value of Nintendo IP."
Mii and U
Now that Nintendo finally has embraced smart devices, the company has found the right partner to make the mobile move a success, according to SuperData CEO Joost van Dreunen.
It's a strong move for both companies, he noted.
"This is a strong step in the right direction for Nintendo, because DeNA has a large footprint in the mobile space," Van Dreunen told TechNewsWorld. "So in a single swoop, they now have a large audience."
DeNA will get its hands on Nintendo's coveted IP and stands to enjoy a boost in its revenue, which has been flat for the last few years, he added.
It's Me, Mario
For years, consumers and investors have urged Nintendo to open up its IP to mobile devices. However, aside from a Pokemon trading card game, the company has dismissed the idea, fearing it would harm its handheld business.
Now Nintendo sees mobile releases as a way to welcome the newest generation of gamers into its ecosystem, and it's starting by introducing them to arguably the world's most famous plumber, according to Peter Roithmayr, business consultant at DFC Intelligence.
A lot of children aren't being introduced to Mario right now, he said.
"The idea is that mobile is a way to introduce them to Nintendo IP and then move them up the chain to more proprietary Nintendo devices," Roithmayr told TechNewsworld.
The 3DS won't be in jeopardy when Nintendo games arrive on mobile devices, said SuperData's Van Dreunen.
"Does it cannibalize the 3DS market? I don't think it competes outright, because the dedicated gaming experience, which the 3DS is, it's a very different experience than mobile phones," he explained. "They can live happily together."
Donkey Konga
Nintendo will release details about the NX at some point in 2016, Iwata said. Whenever the NX launches, it likely will be at a time when developers have become comfortable with both the PlayStation 4 and Xbox One systems and are releasing first party titles that truly take advantage of both consoles.
While Sony and Microsoft have been going head-to-head with their console launches and exclusives and timed exclusives, Nintendo has been moving to its own beat, observed Van Dreunen — and that's a good thing.
"Nintendo has no reason to assume that they should fall in line and join this line dance with everyone else," he said.
Following its own drumbeat worked very well for the company a few years ago.
"This is what they did with the Wii, and they blew away the industry by making this device that wasn't nearly as sophisticated as the PlayStation and Xbox at the time — and they captured a huge audience," Van Dreunen pointed out.
Should Nintendo's mobile initiative succeed, will Sony and Microsoft follow?
Not likely, suggested DFC Intelligence's Roithmayr. We won't be seeing PlayStation and Xbox titles on mobile devices.
"Nintendo is in a different position because they have IP targeting a younger consumer that is increasingly being introduced to IP via mobile devices," Roithmayr said. "Once again, this is more about promoting the IP to an audience — and not a radical business model change."