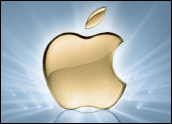 Apple last week opened a flagship store in San Francisco's tony Union Square shopping district.
The store has a 42-foot-tall sliding glass door and a 50-foot tall green wall and is powered by 100 percent renewable energy, the company said.
Features include the following:
The Avenue, whose walls are interactive themed windows displaying Apple's products and services;
Genius Grove, where customers can work with Apple Geniuses in a grove of local trees right in the heart of the store;
Today at Apple, which will offer, among other things, year-round programs for kids, new monthly events for teachers, sessions for developers, creative sessions featuring local creative artists, and game nights with editors from Apple's App Store;
The Forum, a gathering place that is centered on a 6K video wall and is home to Today at Apple;
The Plaza, which offers public WiFi and seating and will feature local acoustic performers on weekends;
The Boardroom, where a business team will offer hands-on advice and training to entrepreneurs, developers and SMB customers.
"We have a deep commitment to the cities we work in and are aware of the importance that architecture plays in the community," said Jonathan Ive, Apple's chief design officer. "It all starts with the storefront … where the building blends the inside and the outside, breaking down barriers and making it more egalitarian and accessible."
More Than Money
The Union Square flagship store seems to echo Microsoft'sManhattan flagship, which opened last year, while the design of Microsoft's Manhattan flagship was strongly influenced by Apple stores.
Apple is "moving from a maximized retail layout similar to a jewelry store, with high revenue per square foot, to more of a place to hang out, with low revenue per square foot, like a Barnes & Noble," remarked Rob Enderle, principal analyst at the Enderle Group.
"This is somewhat similar to what Sony did a few years back with their stores," he told the E-Commerce Times. "The goal is to build deeper relationships."
Apple Stores were created by Ron Johnson, "but no one at Apple seems to understand what Johnson did and they have been slowly degrading what he created," Enderle said. "Now they are going to blow it up."
On the other hand, "consumer goods are increasingly experiential, and Apple led the concept with its products and, later, its services and retail locations," observed Mike Jude, program manager at Stratecast/Frost & Sullivan.
"This ups the ante by providing a complete cultural experience as well as points of engagement with businesses and entrepreneurs," he told the E-Commerce Times.
Grasping at Straws?
"Apple is getting a bit desperate, and that means the most influential person in the room wins, regardless of whether or not they have a clue," Enderle maintained.
The company is under fire for it lack of innovative new products, there are questions about CEO Tim Cook's ability to spur innovation, and its share prices fell after it disclosed its first revenue decline in 13 years during itsQ2 earnings report.
Warren Buffett's Berkshire Hathaway disclosed last week that it had bought nearly 10 million Apple shares for about US$1.1 billion at $109 a share, but that hasn't given Apple much of a boost — its shares were around the $96 mark Monday.
Apple's leadership potentially will cost shareholders more than $680 billion, Trip Chowdhry, managing director atGlobal Equities Research, fumed in a note to investors last month.
The rate of product innovation is slowing at Apple, but "upping the consumer engagement model allows them to potentially increase sales without having to invent a completely new product category," Jude observed.
"People who want the Apple experience would probably like the new store," he said, but the new design "might not impact non-Apple retailers much."