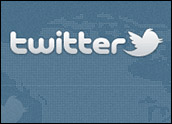 On Jan. 1, I found that these Twitter names had hordes of followers: @ladygaga had 17,554,645, @Starbucks had 1,927,255, and @noahkravitz had 24,273. If you have a Twitter account, you can easily see all of who the followers are.
Having Twitter followers doesn't mean you get to keep them, though. Followers can unfollow on their own. Or, an employer might try to claim the followers belong to it. In a lawsuit filed by Kravitz's former employer PhoneDog, a novel legal question is raised: Who really owns followers on Twitter? Does this suit represent the beginning of legal challenges regarding the ownership of social-media-related rights to content, connections and messages?
This is my first column specially directed at the topic of social media ownership rights. I did address ownership of content tangentially in my column on Terms of Service and Click Agreements. There, I observed that LinkedIn users who post PowerPoint slides grant LinkedIn a license to those PowerPoint slides that can never be terminated, and that can be assigned or sold by LinkedIn.
What's the Deal with PhoneDog?
PhoneDog Media began operations in August 2001. It describes itself as "a highly interactive mobile news and reviews resource" and claims it attracts a community of more than 2.5 million unique visitors each month.
PhoneDog provides site visitors with product and service reviews for all carriers and platforms, it says, helping users to research offerings and comparison shop among the providers.
"Site editors are highly engaged," the company maintains, "frequently replying to comments and forum threads and elevating the conversation to the next level."
In the lawsuit against Kravitz, PhoneDog claims it requests that its agents and employees maintain Twitter accounts to tweet links directing followers to the PhoneDog website. PhoneDog further claims that those Twitter followers are its confidential information and a trade secret. Apparently PhoneDog views Twitter followers as part of its "mobile news and reviews community," and therefore believes it has the right to claim the Twitter followers as a trade secret.
What Was Kravitz's Job at PhoneDog?
Beginning in April 2006, Kravitz worked for PhoneDog as a product reviewer and video blogger. As part of his work, he submitted written and video content to PhoneDog that was transmitted to users through a variety of mediums, including the PhoneDog website and tweets on his Twitter account, @PhoneDog_Noah. By October 2010, Kravitz's Twitter account accumulated about 17,000 followers.
Upon his departure, Kravitz agreed to periodically post tweets for PhoneDog and changed the handle to @noahkravitz because PhoneDog requested that he relinquish @PhoneDog_Noah.
Let the Battle Begin
Kravitz claimed that he had no obligations to PhoneDog relating to the 17,000 Twitter followers of @PhoneDog_Noah. PhoneDog, on the other hand, filed its lawsuit against Kravitz asserting, among other things, that the 17,000 followers of @PhoneDog_Noah should not be allowed to simply transfer to his new handle @noahkravitz.
Further, PhoneDog alleged that those 17,000 Twitter followers of @noahkravitz constituted a theft by Kravitz of PhoneDog's trade secrets and intentionally interfered with PhoneDog's business customers, resulting in damages to PhoneDog.
For damages, PhoneDog alleged that "each Twitter follower is currently valued at approximately (US)$2.50 per month," according to an undisclosed industry standard. That meant the 17,000 Twitter followers in dispute "had a value of approximately $42,000 per month."
A trade secret is generally proprietary information that is kept confidential and provides a business advantage. Trade secrets are a form of intellectual property. One must protect trade secrets by contract, rather than rely on federal and state laws that apply to other forms of intellectual property (copyrights, trademark, or patents).
So, for example, customer lists are generally protected by having employees sign employment, nondisclosure, and/or confidentiality agreements prohibiting taking or using such lists after the employees change jobs.
Kravitz's defense is that there was no agreement with such confidential information restrictions. Even if there were, because Twitter followers of his or any other specific handle can easily be viewed by anyone with a Twitter account, those followers could hardly constitute the confidential information of PhoneDog. Not to mention that the @noahkravitz followers are stored on Twitter's servers and therefore not even under the control of either PhoneDog or Kravitz.
Even Twitter assumes no obligation to keep any information secret. If you look at Twitter's Terms of Service, you will clearly see that the word "secret" is nowhere to be found. To the contrary, everyone who creates a Twitter account agrees to grant a broad license to Twitter for the content posted on Twitter.
Since Twitter has a license to all content posted for all Twitter accounts, a claim to ownership of followers by anyone — employer, employee or any account holder — may be a longshot.
Status of the Lawsuit
The PhoneDog lawsuit was filed July 15, 2011, in the U.S. District Court for the Northern District of California, and the parties are still fighting about whether the case should be dismissed as a matter of law before they exchange evidence and take depositions in preparation for trial (the legal term for this process is "discovery"). A second hearing to dismiss is scheduled for Jan. 26 before Magistrate Judge Maria-Elena James. It's difficult to guess the result of that hearing, but here are some of the options:
Kravitz's motion to dismiss the lawsuit is granted. If so, the judge would essentially be saying that PhoneDog's claim of trade secrecy was without merit. PhoneDog could appeal that decision.
Kravitz's motion to dismiss the lawsuit is denied. Then the case would continue so that the parties could begin discovery, exchange evidence to support their legal positions, and take depositions in preparation for trial. The case could also end, subject to appeal, with the judge granting a summary judgment — by determining that as a matter of law there was insufficient evidence to continue to trial.
The case is tried before a jury. Then that jury verdict could be appealed. So it could be years before we would get a definitive ruling on whether Twitter followers were deemed a trade secret of PhoneDog.
The most likely outcome is that this lawsuit will end by some agreed settlement, like about 95 percent of all lawsuits that are filed. If the case settles, we may never get a judicial ruling as to whether Twitter followers are a trade secret or not — at least in this case. Also, since most settlements are confidential, we may not even find out the result of this dispute!
Impact on Other Businesses
Twitter, LinkedIn, Facebook, and dozens of other social media sites have Terms of Service that contain licenses regarding content, and spell out the legal relationship between the social media site and its users (including personal contacts, friends, and the content posted).
PhoneDog's lawsuit about ownership of Twitter followers and maybe other social media content raises some interesting legal issues. What's next? Will employers claim employees' contacts on LinkedIn or friends on Facebook as their own?