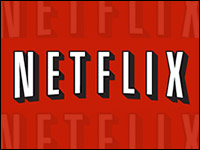 Giving in to years of customer pressure, Netflix on Wednesday announced that it was making a limited number of television shows and movies available for viewing offline without a live connection to the Internet.
Customers have been asking for a way to view content on airplanes or other locations where Internet service might be unavailable or expensive, noted Eddy Wu, director of product innovation at Netflix.
Among the shows already available for download are Orange is the New Black, Narcos and The Crown.
The service will be available under all plans and available for phones and tablets using Android or the Apple iOS system, said Wu.
Customers can click the download button on the details page of a particular show or movie and watch the show later without an Internet connection. In order to download, customers need to have iOS 8.0 or later, or Android 4.4.2 or later, as well as a live Internet connection and the latest iOS or Android app.
Consumers who want to limit data consumption should download while using a WiFi connection, the company suggested.
Fan Demand
Netflix has resisted allowing content-download option for years, even though customers have clamored for it. The company apparently concluded that the time had become ripe to make the move.
The company launched in more than 130 countries earlier this year, noted spokesperson Rachel Spraker.
Although customers don't have sufficient Internet connectivity in many of those locations, "Netflix is working with lots of partners globally to get downloading rights for the bulk of content on our service," she told the E-Commerce Times. "This is an ongoing effort, as we know consumers want this capability and we are working to provide it."
The move underscores the global licensing muscle that Netflix has accumulated through its overseas expansion, said Tim Mulligan, senior analyst at Midia Research.
"By being able to offer this functionality on selected content, Netflix has demonstrated its ability to leverage its global reach to negotiate these add-ons to its existing streaming rights," he told the E-Commerce Times. "Netflix is effectively serving notice to the TV industry that it is now the world's first truly global TV and film partner with the ability to drive through deals to its strategic advantage."
Both Amazon Prime and the BBC iPlayer allow significant offline viewing functionality, noted Mulligan, who is based in the UK.
"I'm actually surprised it took them so long to offer this basic service and let customers choose the way they want to use the service," said telecom analyst Jeff Kagan.
Allowing offline capability is a significant move for Netflix, he told the E-Commerce Times, noting that the company has run into problems with growth in the last several years.
Direct Response
While it may be no more than a coincidence, Netflix is opening up the service to offline viewing just days after the launch of DirecTV Now — a groundbreaking new streaming service from AT&T, observed Erik Brannon, principal analyst for television media at IHS Markit.
It offers more than 100 channels of live-streaming television starting at US$35. No contract, no cable box and no dish are required. It offers multiple viewing options, including on tablets and phones, he told the E-Commerce Times.
This is the second major recent announcement from a rival service. SlingTV — just hours before the DirecTV Now launch — announced that it would offer its cloud-based DVR service in December. The Sling service will be available in beta testing for customers who subscribe to Sling Orange or Sling Blue on Roku streaming players and Roku TV.