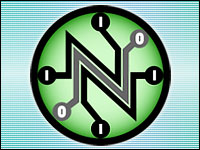 There has been a lot of activity related to the issue of Net neutrality in recent weeks, but none of it seems to be leading to a resolution of the central question of who — if anybody — ultimately will regulate broadband Internet service providers.
The latest developments in this ongoing saga occurred Wednesday, when Federal Communications Chairman Julius Genachowski appeared before the financial services subcommittee of the House Appropriations Committee to defend his plans for imposing regulations on broadband ISPs despite a recent court ruling saying the commission lacked such authority.
A New Class of Service
Genachowski's plan calls for classifying broadband Internet as a common carrier service, putting in the same category as telephone service, which the FCC does have authority to regulate.
That argument didn't sit well with at least one committee member, Representative John Culberson, a Texas Republican, who chastised Genachowski for attempting to overstep the bounds of his authority.
While the FCC chairman was stating his case before Congress, a newly formed group representing both ISPs and Internet content providers announced its own plans to begin collaborating to solve some of the technical issues that have sparked the Net neutrality debate. This body, known as the "Broadband Internet Technical Advisory Group" — or BITAG — counts companies like AT&T, Comcast, Verizon, Google, Intel and Microsoft among its charter members.
Dale Hatfield, a former chief technology officer for the FCC and now a professor at the University of Colorado, will chair the group.
Interesting Group Dynamic
The dynamics of this group may prove interesting going forward, since some of its members — such as Comcast and Google — have been on opposite sides of the Net neutrality debate in the past.
"We are still in the process of formalizing the structure and process by which the group will operate," Hatfield told the E-Commerce Times, "but the intent is for the group to be consensus driven."
Network traffic management is the central issue dividing opposing camps. It also was the principal issue in the court case in which the FCC seemed to have been stripped of its authority to regulate broadband Internet service.
The court case stemmed from an FCC order to stop Comcast from blocking certain transmissions from BitTorrent, a popular file-sharing site. Comcast argued that blocking those transmissions constituted good network management because they were hogging network space, slowing service for other customers.
The FCC said Comcast's action amounted to discrimination against a certain type of content and such conduct could not be allowed if the country hoped to have a free and open Internet where users could expect to have access to any type of legal content.
In April, the U.S. Court of Appeals in Washington, D.C., sided with Comcast, and told the FCC it did not have authority to regulate how ISPs manage traffic on their networks. That prompted the FCC to adopt the reclassification strategy.
Central Communications Infrastructure
The FCC has support from several public interest groups that believe the ISPs are attempting to thwart any type of broadband regulation.
"Broadband Internet has been recognized as the central communications infrastructure for the 21st Century," Eric London, a spokesperson for the Open Internet Coalition, told the E-Commerce Times. "It's ludicrous to think that it shouldn't be subject to any type of regulation, but that's exactly what the big telecommunications companies want."
It's likely that the only real solution to this issue is for Congress to pass a law clarifying what authority the FCC has over broadband Internet. It could take Congress years to act, but that may not be a problem, according to Vince Vittore, principal analyst with the Yankee Group.
"There's no reason to be overly concerned about these issues until the downloading of video on the Internet becomes a regular consumer activity," Vittore told the E-Commerce Times. "That's when we'll see big spikes in network traffic, and the issue of blocking content versus managing traffic will come to the forefront."