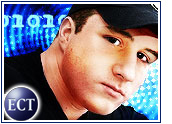 Music swapping site Napster.com has registered as one of the Web's 50 most visited sites for the first time, according to the July 2000 report from Internet measurement firm Media Metrix.
Driven largely by the landslide of publicity over the use of copyrighted music and the court order temporarily shutting down its operations, the controversial site moved into the No. 47 slot.
Another Top 50 newcomer is eFrontMedia.com, a network of vertical content hubs. The company made its first appearance on the Top 50 list at No. 18, after attracting over twelve million unique visitors in July.
Entertainment e-mail site Passthison.com, which broke into the Top 50 in June with some four million unique visitors, jumped to No. 38 in July with more than six million people checking in.
Old-Timers
Name-your-own-price e-tailer Priceline.com also moved up in July, stepping forward eight places to No. 37 with almost seven million unique visitors.
The top three spots were held by the same competitors as in months past: At No. 1 in July is the AOL Network with 62 million visitors, followed by Microsoft at No. 2 with 50 million, and Yahoo! at No. 3 with 49 million.
Footwear Boom
Media Metrix also identified the top-gaining retail categories for July. Holding the No. 1 position with the highest increase in traffic is retail-footwear, which more than doubled the number of visitors in July to over a million.
Second on the list is retail-food, which increased from four to more than five million visitors, while No. 3 is retail-furniture with a 30 percent increase over the previous month.
Survey Says
Media Metrix Top 50 properties are based on unique visitors, which is defined as "the actual number of total users who visited the reported Web site or online property at least once in a given month."
The Internet audience measurement firm is the middle of its own growth spurt. In June, Media Metrix agreed to buy Jupiter Communications, Inc. for stock valued at $414 million (US$). While Media Metrix gathers information on Internet trends, Jupiter analyzes and forecasts developments.
The combined company, Jupiter Media Metrix, has a market value of more than $1 billion.