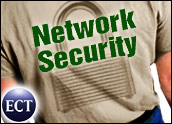 MX Logic released on Monday a new managed security product giving small to medium-sized businesses new options in fortifying their computers against spyware, spam and viruses.
These computer-intrusion threats top the list of SMB concerns, driving 2006 IT security spending for SMBs to more than US$10 billion. MX Logic is an e-mail and Web defense managed service provider.
The introduction of the company's managed Web filtering and threat protection service marks a major expansion in its service offering.
New Connected Service
Most security products employ one of three models: managed services, appliances or software. Web Defense integrates all three.
Web Defense needs no on-site hardware installation or software configuration. Users configure the company's Web server to point to MX Logic's proxy server address.
MX Logic developed the Web Defense managed service in partnership with security firm Blue Coat Systems. The partnership lets MX Logic combine Blue Coat's technology in Internet security with MX Logic's user base in the SMB market, according to Steve Renda, senior vice president of sales and Marketing for MX Logic.
Web Defense provides both content and threat control in one package. Network administrators can select from more than 50 categories of content offerings to block from enterprise computers. Regardless of the filtered Web site content selected, the new product will protect end users from spyware, phishing and virus attacks, said MX Logic Director of Product Management Paul Kincaid-Smith.
MX Logic will provide two versions of Web Defense. Customers can subscribe to either content control or threat control. The Total Control product version provides both services together, he said. Additionally, businesses have the option of combining MX Logic's Web Defense Service with the e-mail Defense Service.
Program Features
According to company officials, Web Defense follows a trend towards security outsourcing in the small business workplace. It also targets overworked or understaffed IT departments by managing the protective services off-site.
"We found that over time, SMBs rely on outsourcing to a managed-service company. We are starting to see this same trend in Web traffic control," Renda told E-Commerce Times.
Using a managed Web-filtering service can cut from two to four hours per week normally spent in finding and removing spyware and adware from network computers, he added.
Integrated Protection
The Web Defense service is built around the new user interface within the MX Control Console. The console is the entry point for managing the MX Logic e-mail Defense Service. Customers who purchase both services can use a single, integrated console to manage user accounts, configure settings and interact with Web and e-mail threat reports.
Using Blue Coat's filtering appliances brings added benefits in protecting users and network resources while enabling an optimized experience, according to Blue Coat.
"Working together with MX Logic, we can combine our solutions for Web security and control with their existing user and administrative tools and reporting to enable a managed security service for the market," said Craig Hicks-Frazer, vice president for service providers at Blue Coat Systems.
Pricing details were not available.