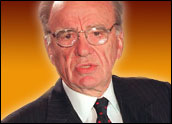 Media conglomerate News Corp. is working to create a daily news publication intended for distribution only on iPad devices, according to reports.
To be called "The Daily," the iNewspaper will apparently be launched next year.
It reportedly won't have any links to or from other websites. Subscriptions will cost 99 US cents per week.
Only last week, Next Issue Media, a consortium of five major publishers, including News Corp., announced that it would roll out a Hulu-like digital newsstand on the Android platform next year.
The concept of the digital newsstand came from big-name publishers like Time Inc., which, like News Corp., is playing both ends — some of its publications, including Sports Illustrated, already have apps on iOS.
"Time Inc. will continue to work with both Apple and Next Issue Media," Time's spokesperson, Dawn Bridges, told the E-Commerce Times.
Apple, Next Issue Media and News Corp. did not respond to requests for comment by press time.
The Lowdown on The Daily
The Daily will reportedly hire a total of 100 journalists. Industry speculation apparently has pegged Jesse Angelo, the managing editor of the New York Post, as its editor.
Other reported hires include Pete Picton, an online editor from the Sun; Sasha Frere-Jones, the New Yorker's music critic; ABC News TV producer Steve Alperin; and former Page Six gossip columnist Richard Johnson.
News Corp. Chairman and CEO Murdoch reportedly is pumping $30 million into The Daily. The digital publication will incorporate some content from other News. Corp. properties, but much of its content will apparently be original.
But What About Android?
It's not yet clear how News Corp. will balance out its membership of Next Issue Media and working closely with Apple, but Time Inc. seems to have already paved the way.
"I'd say that News Corp. is crazy like a fox," Laura DiDio, principal at ITIC, told the E-Commerce Times. "It's only going to be in the Next Issue Media as long as its interests and those of the other members align."
The Next Issue Media consortium was formed by News Corp., Hearst, Time Inc., Conde Nast and Meredith in what could be an attempt to gain some concessions from Apple. Cupertino exerts tight control over ads on the iPad, generally refuses to let publishers accept subscriptions from within their iPad apps, and charges publishers steep prices to participate in its iAds online advertising platform. It also doesn't allow them access to subscribers' data, which is kept in iTunes.
Those strictures reportedly upset publishers, and it's believed that led them to announce the digital newsstand on Android.
However, "Given the unprecedented success of the iPad, nobody's squeezing Apple these days," DiDio said.
Going for the Galaxy
Many publishers have reportedly expressed interest in the Samsung Galaxy Tab, which was launched recently.
That tablet, which runs Android 2.2, is seen as the closest challenger to the iPad so far.
However, its sales haven't yet matched those of the iPad — Samsung Electronics said it has sold more than 600,000 units of the Galaxy Tab worldwide just a month after its launch, the Korea Herald reported.
In contrast, Apple sold its millionth iPad just 28 days after that device's introduction April 3.
"The iPad runs on the same OS as the iPhone and iPod touch," ITIC's DiDio pointed out. "It has a lot of features and strong consumer appeal. If I were News Corp., I'd pick the iPad as the optimal platform for my content. It has great graphics and a very appealing form factor."