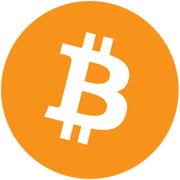 Bitcoin exchange Mt. Gox, which has been troubled by repeated DDoS attacks, has gone offline, following publication on Scribd of a purported internal memo alleging a multiyear theft totaling nearly 745,000 Bitcoins from its servers.
At Tuesday morning's price of US$518.84CoinDesk, that would amount to about $386 million.
"This isn't about saving Mt. Gox any more," the document states, laying out a four-part strategy to cope with the situation.
Several Bitcoin exchanges published a joint statement to the effect that Mt. Gox had confirmed its problems, and contending they were confined to Mt. Gox alone.
Coinbase will work with other Bitcoin exchanges — Kraken, BitStamp, Circle and BTC China — to publicly reassure customers and the general public that all funds will be held "in a safe and secure manner," according to the statement.
Mt. Gox's Memo
Mt. Gox "can go bankrupt at any moment, and certainly deserves to as a company," the purported internal memo states. However, the bigger picture is that this could damage the credibility of Bitcoin to the extent that it "could be the end of Bitcoin, at least for most of the public."
The first part of the company's four-part strategy consists of immediately reducing liabilities with the help of the industry.
Next, the company will switch off the Mt. Gox exchange for one month as of Feb. 25, while announcing a restructuring and rebranding, including the stepping down of CEO Mark Karpeles and possible relocation from Tokyo to Singapore.
Customer support will remain operational during this period to deal with people who want to have access to their accounts or history.
Third, Mt. Gox will push new branding, which is ready, through social media. The name will be changed to "Gox" on or after April 1.
Finally, the company will set up a competent team, including a new CEO and other executives, and redesign the service and codebase.
Goxzilla's Impact
"The crash exposes numerous vulnerabilities for the currency, and while many were relevant to Mt. Gox only, others will continue to affect the entire network and various exchanges," Peter Leeds, publisher of Peter Leeds Penny Stocks, told the E-Commerce Times. "There are no salaries, assets, or regulatory responsibility behind Bitcoin, so it could completely disappear quite easily."
That's the line of thinking espoused by the central banks of various nations, including China, banking systems in general, and the financial regulators and governments of many countries, including the United States.
"A great deal of regulation [for virtual currencies] is now in the works, from [various countries]," Leeds said. "That regulation will now come sooner and with tougher reporting requirements, rules and oversight."
These regulations "will make operating in digital currencies more cumbersome," Leeds predicted. Further, digital currencies likely will be taxed, diminishing the benefit of using them.
The Other Side of Digital Currencies
Increasing numbers of retailers are accepting Bitcoins as payment, and several directories that list such merchants exist on the Internet.
These retailers include Virgin Galactic, the WordPress blogging platform, Reddit, PayPal and eBay.
However, digital currencies are a fad that "will pass just like the Dutch tulip bulb mania, binary options, Occupy Wall Street and Miley Cyrus, Leeds suggested."
Perhaps not.
"We do not see this affecting our current position on accepting Bitcoin," Gregg Weisstein, COO and cofounder of BloomNation, an online florists' marketplace, told the E-Commerce Times.
"We are still confident in the underlying technology and believe other Bitcoin exchanges and companies are doing fine," Weisstein continued. "We will continue to accept Bitcoins."