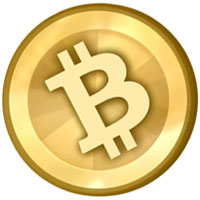 The drama surrounding Mt. Gox, once the world's largest Bitcoin exchange, has intensified.
The company on Sunday filed for Chapter 11 bankruptcy in the United States — less than two weeks after taking a similar action in Tokyo, where it's headquartered.
It apparently made this move to freeze a lawsuit initiated in a federal court in Chicago by a customer seeking US$25,000-worth of bitcoins and class action status.
Also on Sunday, hackers broke into the blog and Reddit account of Mt. Gox CEO Mark Karpeles and published data purporting to show that Mt. Gox then had access to nearly 1 million bitcoins, and that there was a difference of about 500,000 Bitcoins between the firm's deposits and withdrawals.
A PDF posted last week on the Mt. Gox website warns that cybercriminals are emailing btcoin owners asking for their personal details and bank account numbers, purportedly to notify creditors of their claims.
Where Have All the Bitcoins Gone?
The hackers who published Mt. Gox's files online are in effect accusing the company or CEO Karpeles of having stolen the bitcoins in its coffers.
Another possibility was proposed by Adam Levine and other researchers late last month, just two days before Mt. Gox filed for bankruptcy in Tokyo.
They raised the possibility that the Bitcoins were lost because of incompetence, and pointed out that Mt. Gox had, in effect, played a shell game in 2011, moving more than 400,000 Bitcoins from one account to another to assuage concerns about its solvency at the time.
Either Karpeles or Mt. Gox controls 90,000 Bitcoins unspent since 2011, the researchers contended, noting that "either the numbers on the Mt. Gox crisis strategy draft are wrong … or something else is afoot."
That doesn't rule out the possibility of transaction malleability, the researchers said.
Follow That Bitcoin
"Either possibility could be true, and only an in-depth audit will showcase the truth," Rob Enderle, principal analyst at the Enderle Group, told the E-Commerce Times.
Although Bitcoin was set up to provide anonymity, a number of algorithms have been created that can trace transactions back to the people who made them, Enderle pointed out. However, it isn't so easy to track the person who actually holds the bitcoins.
"There have been a number of bitcoin thefts, and I'm not aware of any major arrests, so there's a chance [Karpeles] could get away with this, even with scrutiny," Enderle remarked. "The thieves are getting more creative as well, in order to conceal their thefts."
You Gotta Have Faith…
"I saw this train wreck coming from the start," Jim McGregor, founder and principal analyst at Tirias Research, told the E-Commerce Times. "For anyone who thinks this is a cool thing with no government involvement, I've got news for you — somebody was looking to make money off this thing."
Still, Bitcoin exchanges have rallied around the virtual currency, and interest in it appears to be growing.
There apparently was a Bitcoin ATM at the South by Southwest Interactive trade show in Austin, Texas, and at least three companies make ATMs for bitcoins. There reportedly are four Bitcoin ATMs in Austin, and four in the Canadian cities of Vancouver and Edmonton.
Coindesk, which carries news about Bitcoin and the exchange rates for the currency, reports that a new patent shows Bitcoin has been part of eBay's planning since 2011.
Still, economist Nouriel Roubini, better known as "Dr. Doom," has tweeted that Bitcoin is a Ponzi scheme.
Consumers "can't trust a currency that goes through valuation swings like this," Enderle said, "and given that the U.S. is moving aggressively against the use of these currencies, it's doubtful that the current generation will survive."