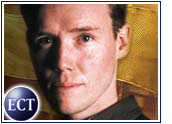 Rebounding quickly from a bruising legal battle over music copyrights, MP3.com announced this week that it is introducing a subscription system that could emerge as an alternative to controversial music swapping site Napster.
The new system allows MP3.com users to subscribe to lists of available music from participating artists and music labels. It also allows the artists and labels to set the price of their music collections, giving them the opportunity to raise or lower prices according to demand.
"At this point, no one knows what to make of subscription lists," MP3.com Chairman and CEO Michael Robertson told reporters at this week's 3rd annual MP3 summit. "Should we charge by song, album? What do we charge? Our system allows for dynamic responses to a rapidly changing market."
Fifty-Fifty Split
Under the subscription model, MP3.com hosts the music collections on its site and provides technical support for delivery. In return, the company will take a 50 percent cut of the revenue generated, with the remaining 50 percent going to the artist or label.
Although some analysts concede that the subscription system will not stop Napster in its tracks, most see the new service as an alternative for those consumers who are wary of possibly breaking copyright laws when downloading pirated MP3 files using Napster's software.
The system is part of MP3.com's new focus on being an infrastructure company — or what Robertson has dubbed a "music service provider," or MSP.
"The industry has to stop treating music like a package and start valuing its content and delivery," Robertson said.
Across All Platforms
MP3.com also announced the availability of MSP platform developer kits. The kits enable programmers to make software that allows users to access music on a range of devices, such as phones, cars and receivers.
With development tools in Extensible Markup Language (XML), C and eventually Wireless Application Protocol, the range of devices for MP3.com access will be broad. Robertson said MP3.com already has about 20 development partners.
Turned Table
Earlier this month, MP3.com reached separate settlements in its copyright infringement disputes with BMG Music and Warner Music Group. The settlements allowed music from the labels to stay on the online music provider's Web site.
Warner said its artists will receive a portion of an estimated $75 to $100 million (US$) and licensing fees "in accordance with the terms of their agreements."
The two complainants — along with Sony Music Entertainment, Universal Music Group and EMI — were part of a group of Recording Industry of America (RIAA) members that filed copyright infringement suits against the San Diego, California-based MP3.com in January. The firms alleged that MP3 violated copyright law by making digital copies of thousands of CDs without permission and by allowing users to access those recordings through the company's My.MP3.com musical locker.
In April, U.S. District Judge Jed S. Rakoff issued a summary judgment declaring that MP3.com had violated copyrights held by the music labels.
MP3.com has yet to settle copyright infringement suits with Sony Music, Universal Music Group, or EMI.