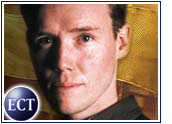 MP3.com (Nasdaq: MPPP) announced Friday that it has reached separate settlements in its copyright infringement disputes with Bertelsmann AG's BMG Music and Time Warner's Warner Music Group. The settlements will allow music from the labels to stay on the online music provider's site.
The two complainants — along with Sony Music Entertainment, Seagram Co.'s Universal Music Group, and EMI Group Plc — were part of a group of Recording Industry of America (RIAA) members that filed copyright infringement suits against the San Diego, California-based MP3.com in January. The firms alleged that MP3 violated copyright law by making digital copies of as many as 40,000 CDs without the labels' permission and allowing users to access those recordings through the company's My.MP3.com musical locker.
In April, U.S. District Judge Jed S. Rakoff issued a summary judgment declaring that MP3 had violated the labels' copyrights.
Warner said its artists will receive a portion of the settlement money and licensing fees "in accordance with the terms of their agreements." Published reports earlier this week said MP3.com would pay $75 to $100 million (US$).
The settlements will allow MP3.com to license recordings for use on its "Beam-It" and "Instant Listening" services, which allow users to share their CDs. MP3.com had removed music from major record labels in May after losing the lawsuit.
MP3.com shares surged on Friday's news, gaining 5 in morning trading to 22 1/4.
Affirming Owners' Rights
Warner Music executive vice president Paul Vidich said the settlement "clearly affirms the right of copyright owners to be compensated for the use of their works on the Internet."
BMG Entertainment chief marketing officer Kevin Conroy added, "BMG vigorously enforces its copyrights. At the same time, we believe the best enforcement is the creation of legitimate alternatives for consumers. As we build our global digital distribution platform, we are interested in working with responsible Internet companies that help us create new avenues for music fans to access their favorite music in a way that protects our artists' rights."
MP3.com initially tried to fight the record companies, filing a counterclaim to their action alleging unfair business practices. The company argued that its practice of letting users make digital copies of their CDs available to others would actually spur music sales.
After entry of the summary judgment that MP3.com was liable for copyright infringement, MP3.com voluntarily removed the companies' recordings from its database. Chief Executive Officer Michael Robertson said at the time that the company wanted to "demonstrate [its] good faith and strong desire to achieve an expeditious business resolution."
Potential for Cooperation
Robertson said Friday that he hopes the settlements are the beginning of a beautiful friendship. "There is value for all Internet companies to work cooperatively with the record industry to build new business models together," he said.
However, his company has yet to settle with the other three of the "Big Five" recording companies. The industry and several recording artists have also sued Napster, another site that lets listeners store and share CDs. That company denies that it is doing anything improper.
A Changing Industry
The popularity of Napster and MP3.com shows that the music industry is inevitably headed for a significant shakeup. Such change, however, could be mutually beneficial.
A survey earlier this week by entertainment research firm Webnoize found that college students who use Napster would be willing to pay about $15 a month for the service. "The music industry already prices CDs so that revenue generated from successful releases offsets expenses incurred from most others, which fail," said Webnoize analyst Ric Dube. "Charging one monthly price to hear it all could expand the market by providing more value for the dollar."
Additionally, a survey released Friday by Canadian research firm Angus Reid Group found that people who download music from the Internet are more likely than others to purchase CDs online. "This is the beginning of a transitional stage in how music is being marketed and distributed," said Clay Braziller, vice president of interactive strategy at Angus Reid.