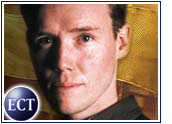 Internet music service provider MP3.com (Nasdaq: MPPP) introduced a new method for releasing music "singles" Thursday when it began mass e-mailing digital files of songs to music fans.
The "singleserving" could foreshadow a whole new level of cooperation between battling record companies and Net music providers over distribution rights.
MP3.com's first "singleserving" e-mail targeted hundreds of thousands of users of the site who had signed up to receive MP3 e-mails. The e-mailing, a product of an agreement between MP3.com and Warner Music Group, brought the sounds of VAST, a Los Angeles-based alternative rock band, to users' inboxes.
Like traditional singles, the e-version of the song "Free" precedes the scheduled release (set for September 12th) of the second CD from VAST, on Warner's Elektra Entertainment label.
MP3's First Deal with Major Label
"Singleserving" marks MP3.com's first initiative with a major record label, and the online music provider plans to join forces with other labels to provide the e-mail singles. Terms of the Warner deal were not disclosed.
The move represents part of a multi-layered marketing approach meant to complement existing methods.
The e-mails, MP3.com says, include a link to the artist or label's Web site, a "forward-to-a-friend" link and radio and MTV request links. Users will also find a "buy" button that can be linked to a label-selected retailer, allowing users to purchase music immediately online.
Initial "singleserving" mailings went out to users in U.S. cities where VAST's song is getting initial airplay: New York, Chicago, Los Angeles and San Francisco.
'Groundbreaking' Approach
The service "gives major labels the opportunity to achieve full media saturation immediately upon the release of new music," said MP3.com chairman and CEO Michael Robertson.
He added that MP3.com's technology, huge database and devoted audience "will give record labels a remarkable complement to their traditional promotional and marketing efforts."
The partnership and resulting e-mail blitz is just one chapter in the ongoing legal battle between record labels and online music providers over Internet music distribution rights.
The San Diego, California-based MP3.com, which has a collection of more than 562,000 songs that users can access and download, has reached out-of-court settlements with music industry labels Time Warner, EMI, Bertelsmann and Sony. Seagram's Universal Group remains the only major label without an accord with the company.
MP3.com has reportedly paid $20 million (US$) to each label, and agreed to pay license fees to the labels for future uses of their copyrighted music.
Back to the Future
The new "singleserving" blends the technological wizardry of the Net with a decidedly old-fashioned approach to distributing music, as anyone who grew up buying vinyl 45s would attest.
For its part, Warner seems to be heeding the growing sentiment that big labels must adapt to the digital music revolution. Consumers, some analysts say, are no longer willing to buy an entire compact disc simplyy because they want to listen to just one or two cuts.
A recent Gartner Group report, for example, urged that labels need to establish their own music portals or sign licensing agreements with Net distributors, then find a way to sell single tracks off CDs.
"It will be up to the record labels to counterbalance their needs with the demands of the consumers and then to distribute their content through effective Internet channels," P.J. McNealy, a Gartner senior industry analyst, said after the report's August 17th release.