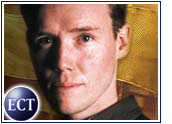 MP3.com, Inc. (Nasdaq: MPPP) and Sony Music Entertainment have settled the copyright infringement suit brought over the My.MP3.com system.
The deal, announced late Monday, will allow MP3.com to use Sony's music on the MP3.com site, the two companies said. MP3.com reportedly will pay Sony about $20 million (US$) in damages and has agreed to pay a fee each time a user registers a Sony CD, as well as each time a user accesses one of its songs.
MP3.com, based in San Diego, California, has amassed a collection of more than 562,000 songs and audio files from over 87,000 digital artists and record labels. With MP3.com, users can access and download any of the selections in the entire My.MP3.com database of stored music.
The new settlement marks the fourth between MP3.com and major labels.
Companies Hail Agreement
Sony and MP3.com hailed the agreement as a sign that they embrace online music and have found a way to deliver it without violation of copyrights.
"It is clear that Sony Music Entertainment understands and embraces the Internet and values responsible technologies that excite consumers and reward content owners," said MP3.com chairman and CEO Michael Robertson. "MP3.com respects the rights of copyright holders, and now, with this settlement and license, we can offer consumers an avenue to access music online from CDs they have purchased."
Al Smith, senior vice-president at Sony Music Entertainment, said the settlement affirms the right of copyright holders to be paid for use of their works on the Internet.
"Sony Music has always understood that changes in technology create new ways for consumers to experience entertainment," Smith added.
Court Battles
A federal judge ruled in April that MP3.com violated copyright law by creating the database and ordered the company to seek settlements with major labels. MP3.com has reached settlements with Warner Music Group, BMG and EMI, but not with Universal Music Group.
The Sony settlement comes less than a week after a Gartner Group report concluded that major music labels must adapt to the digital music revolution to succeed. According to Stamford, Connecticut-based Gartner, consumers are no longer willing to buy a whole CD for one or two cuts.
To make money, the report said, labels need to establish their own music portals or sign licensing agreements with Net distributors, then find a way to sell single tracks off CDs.